El Patio offers Spanish language courses to students at every proficiency level.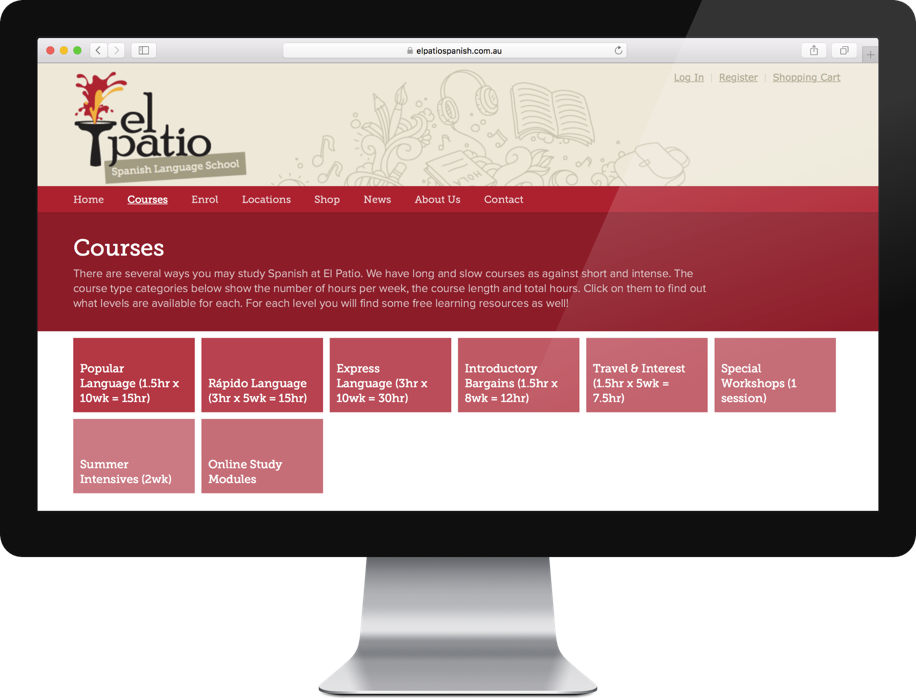 Classes are run with a local flavour, favouring learning through group conversation and personal contact. This approach is a trait of the El Patio brand, maintained in the way they do business too; the school sends an invoice to their customers before payment is due.
Through Pin Payments, El Patio were able to offer online credit and debit card payment options without needing to change any of their existing processes. They simply integrated the Pin Payments platform as an enhancement to their business systems, opening up new options for their customers, plus additional automation features to save on operating costs.
We're happy with the way Pin Payments integrates with our online payment system for our Spanish courses. It's seamless, has an easy-to-use portal, and everything seems to work! Toni Edwards, El Patio
El Patio can now spend more time planning and developing their product to ensure they offer the best possible Spanish language classes in their market.