Card payments for invoices
Cater to your customers' payment preferences by offering them the option to pay your invoices using their credit or debit card online.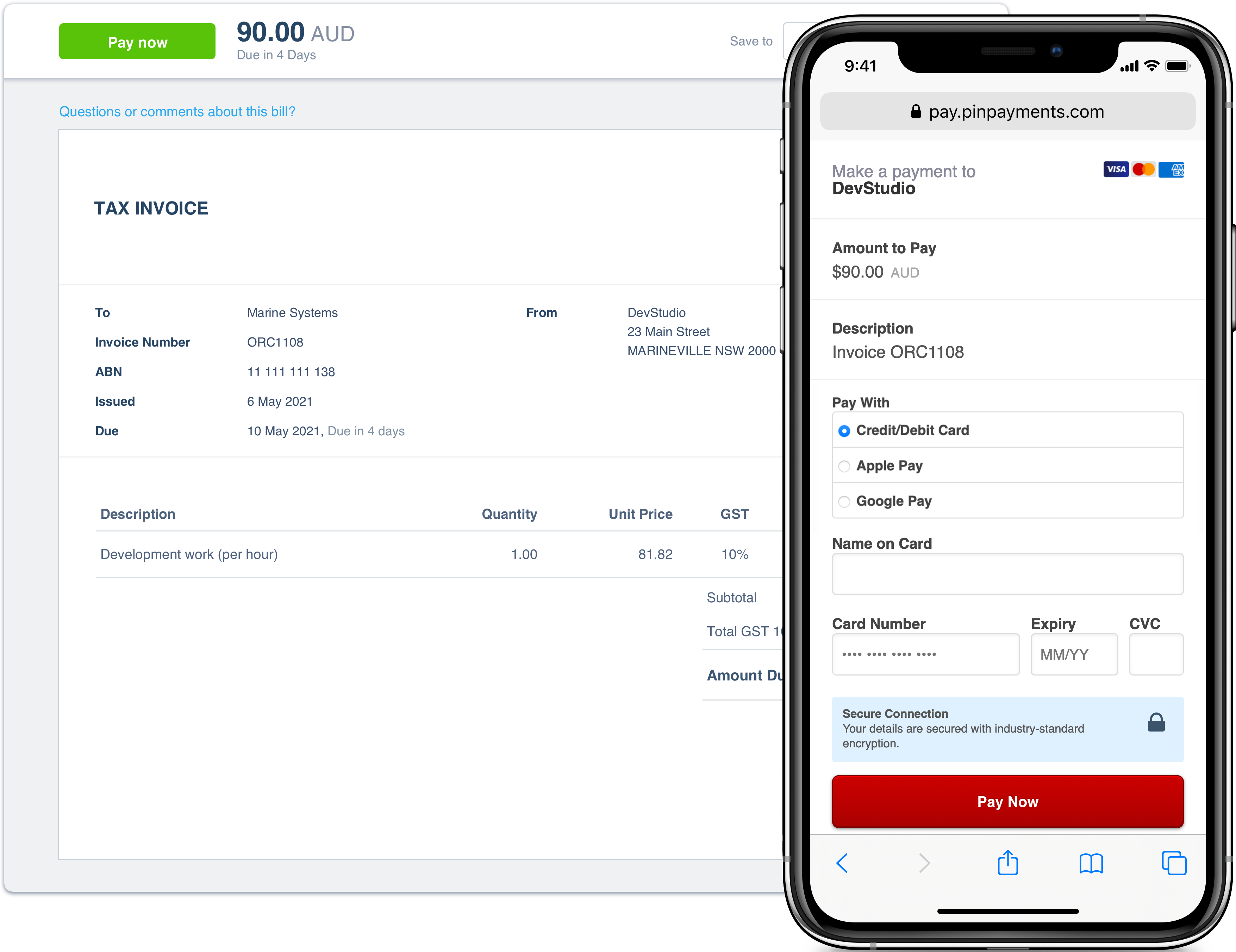 Xero Invoicing add-on
Get invoices paid faster by offering your customers every payment option. Use our Xero add-on to include a payment button on your invoices issued from Xero.
Pass on fees

Optionally include a surcharge so you receive the full invoice amount. The card processing fee is calculated automatically for your customer to pay.

Know when you're paid

Invoices are marked as paid in Xero following successful payment through Pin Payments.
Get paid with a link
Simply embed a link in your invoice that directs to a secure payment page. Your customer can pay using either their card or use their Google Pay or Apple Pay wallet.
Easy to set-up

Generate a payment link with a fixed amount and description in a couple of clicks through your Pin Payments dashboard.

Know when you're paid

You'll receive an email notification following successful payment.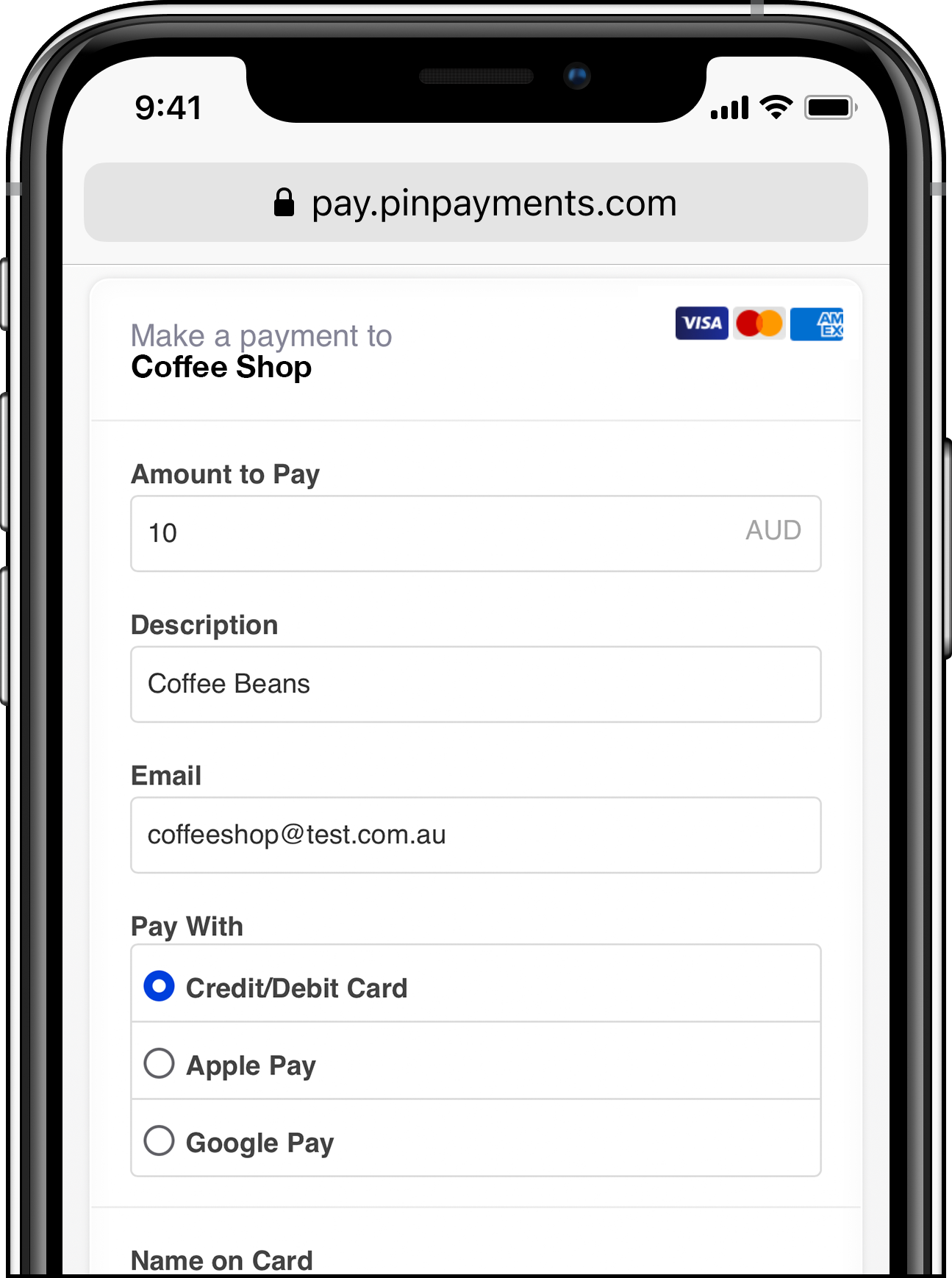 More invoice integration options
In addition to Xero, Pin Payments also integrates with other invoicing platforms, including Synder and Invoice Ninja.
Get started today
Signup is fast and free. No lock-in contracts or monthly fees.
Get Started, Free