Getting Started
Welcome to Pin Payments! This guide is designed to inform you of what's required to setup an account for your business or organisation.
What is Pin Payments?
We're a modern, small business friendly solution that helps you accept card payments from customers online. It's fast and free to join, with no lock-in contracts or monthly fees.
1. Create your free account
Signing up is as simple as providing your name, email and password, which then gives you access to your Pin Payments dashboard.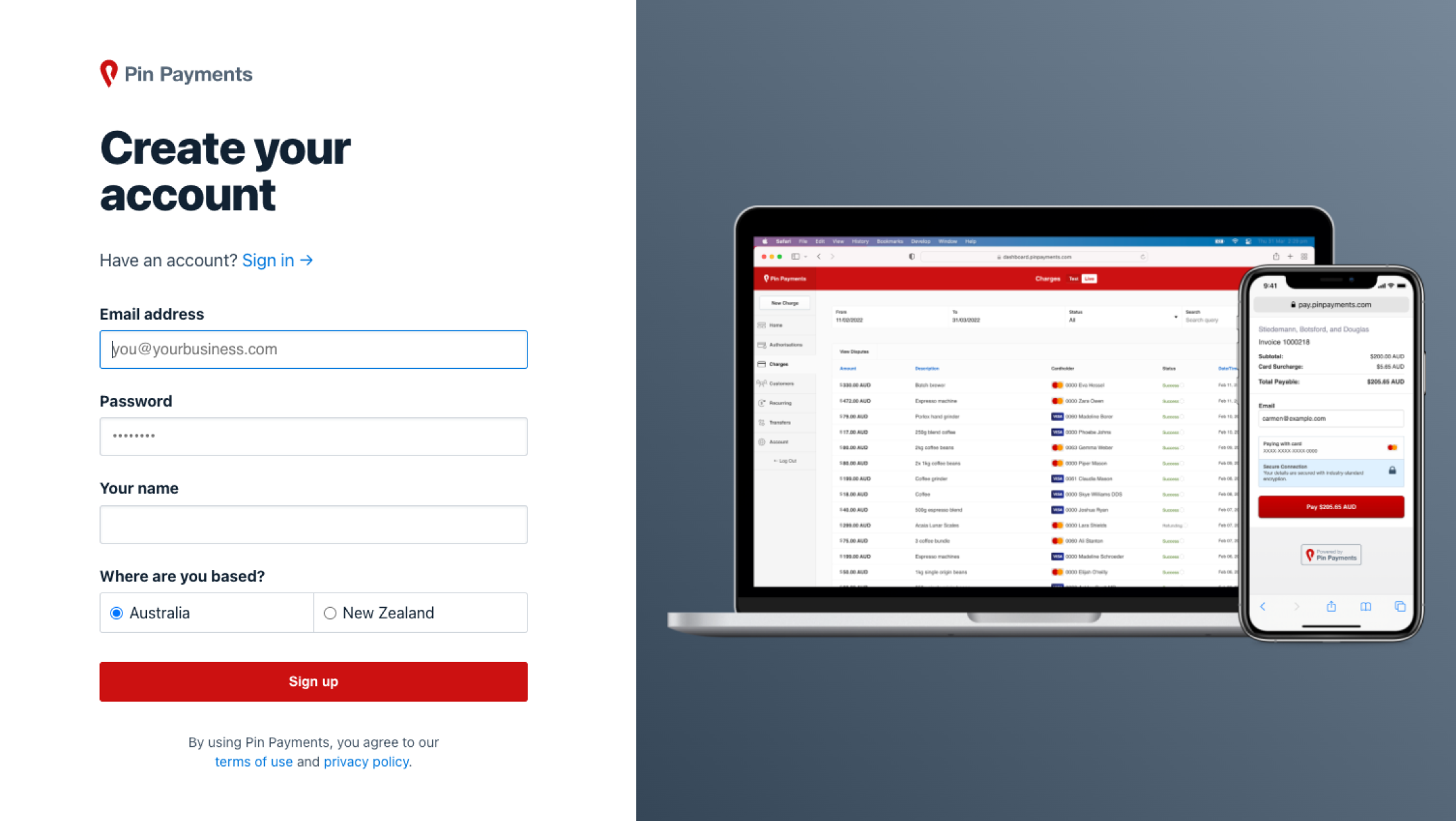 2. Submit your business details
Before you can start accepting payments from customers, we require some information about your business, including:
Your contact details
Legal company details
Business information
Website
Bank Account
Principal/Director details
This is collected online from within your Pin Payments account.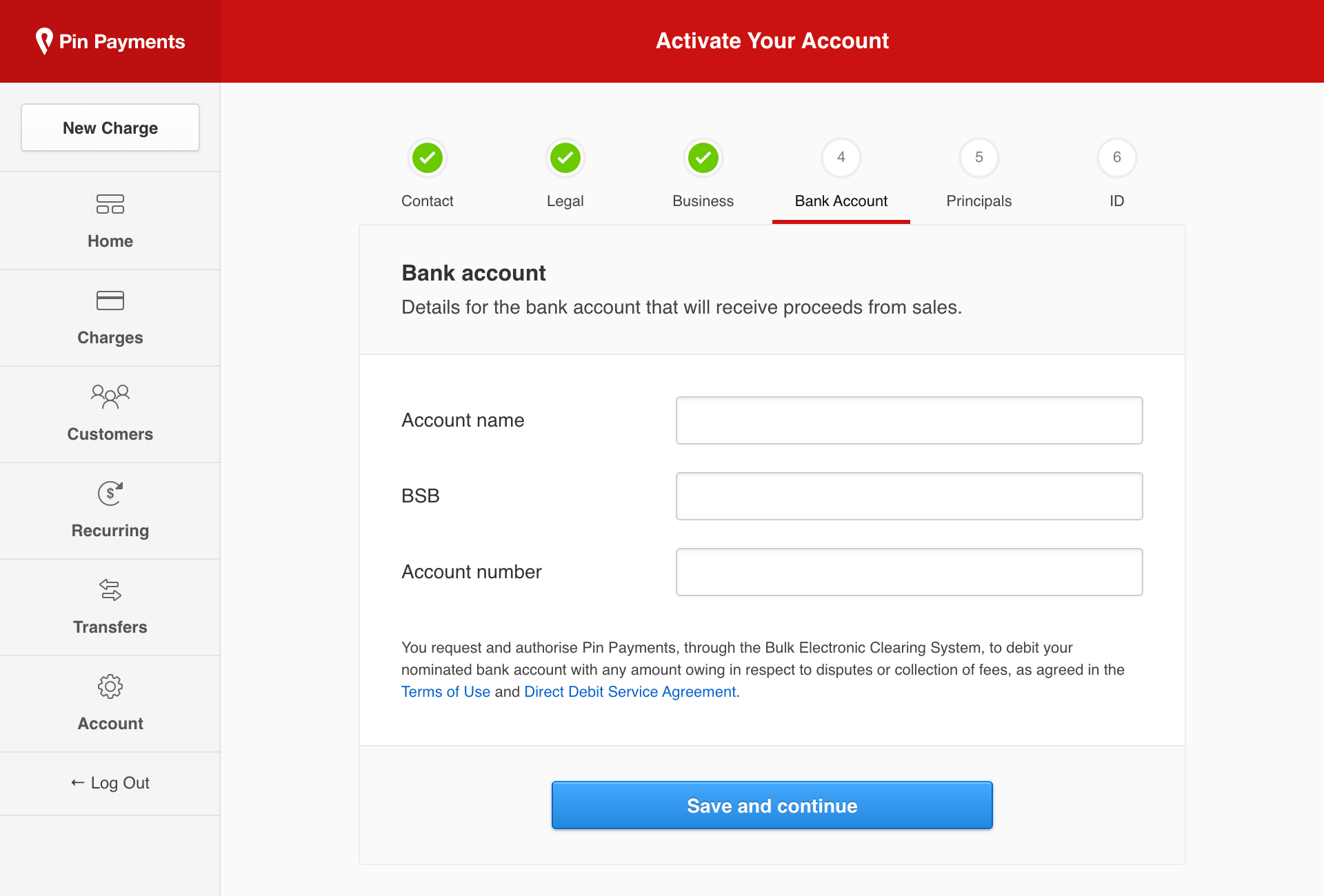 Tip: Provide a clear and complete description of what your business will be accepting payments for to reduce delays in processing your application.
3. ID verification
The final step is to complete online ID verification for the director or controller specified in your application. This is a requirement as part of complying with the relevant KYC and AML regulations, and typically takes no more than a few minutes to complete.
4. Start accepting payments
As soon as your account is activated you'll receive an email from our team advising you're ready to start accepting payments.
Ready to use payment tools
Your Pin Payments account comes with a number of simple yet powerful tools to accept payments from customers.
Secure Payment Page
Recurring Payments
Virtual card terminal
Payment Button
Point of Sale
Integrations
Add secure payments to a wide range of business applications with your Pin Payments account. Popular integrations include WooCommerce, Shopify, Xero, Chargebee, Gravity Forms, and Timely.
Custom integration using our API
When integrating payments within your own custom application or website our modern APIs provide developers the tools they need.
Get started today
Signup is fast and free. No lock-in contracts or monthly fees.
Get Started, Free