Put the power in your hands
Have ultimate control of your customers and their card payments.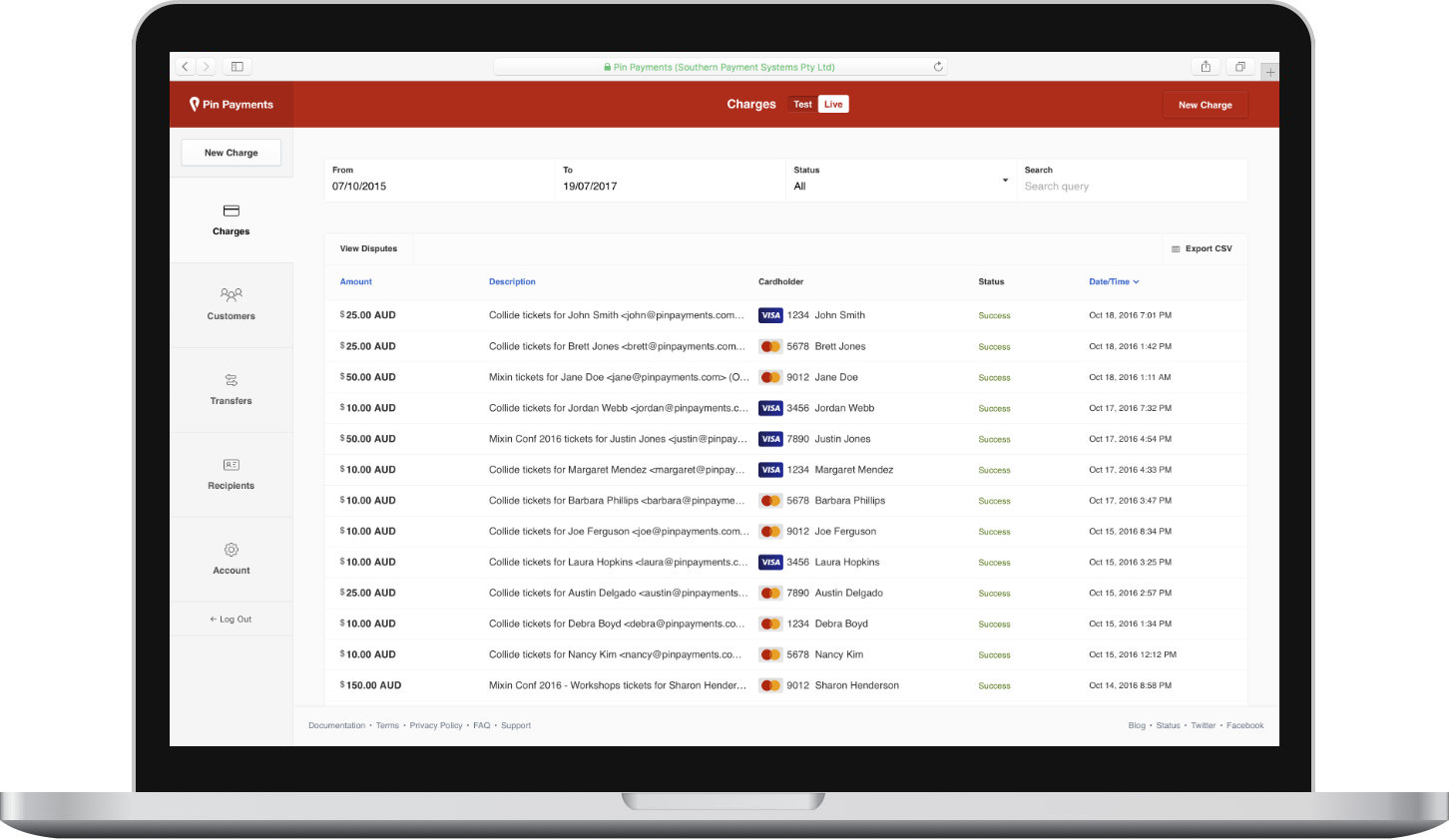 Essential payment tools
The Pin Payments dashboard provides access to the essential tools needed to operate your account, offering a broad set of payment functionalities.
Manual transactions

Use your dashboard as a virtual terminal to process card payments, no merchant facility required.

Easy refunds

Returning money back to your customers is easy and within your control.

Secure customer storage

Store your customers' card details securely, for later transactions.

Pre-authorise a card

Ensure money is available on a card without actually charging it until a later date.

Easy card authentication

Reduce fraud by verifying the customer is the genuine cardholder before shipping goods.

Works wherever you do

Access the same useful features, whether you're using a smartphone or computer.
Get started today
Signup is fast and free. No lock-in contracts or monthly fees.
Get Started, Free