Product Guides
Xero Online Invoicing
Each Pin Payments account includes a Xero add-on that enables you to offer customers the option of paying Xero invoices using their credit card online.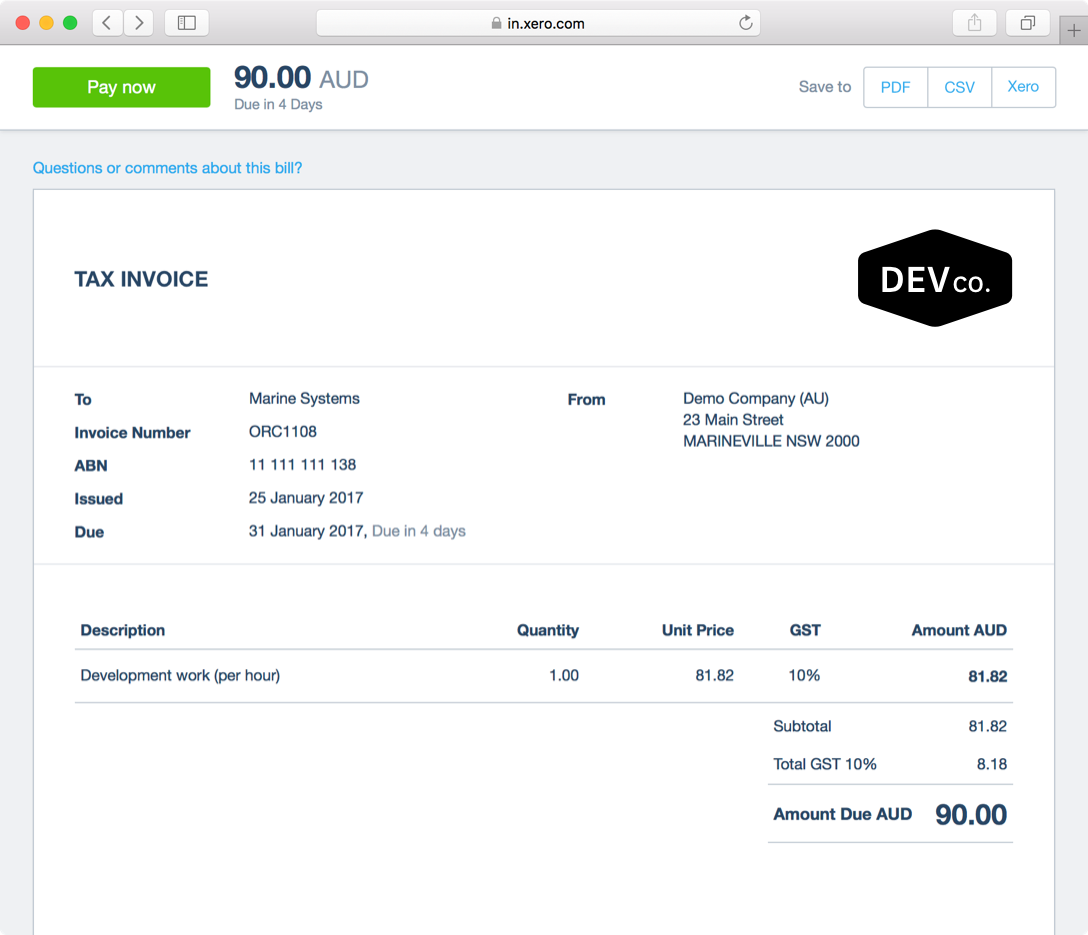 In this guide
Activate Pin Payments with Xero
After configuring the Pin Payments add-on to work with your Xero account, each invoice that you send to a customer will include a Pay Now button. If your customer opts to use this method to pay the invoice, a transaction will be processed via your Pin Payments account, the invoice in Xero marked as being paid and funds settled to your bank account.
1. Log in to your Pin Payments account and navigate to Account > Xero.
2. Follow the on-screen instructions to connect your Xero account to your Pin Payments account. You will be prompted to select four Xero accounts:
Invoice payments and refunds - this is the account that payments and refunds for invoices are made to.
If you choose a non-bank account, your processing fees and fee reimbursements will be created as a manual journal.
Payment processing fees - this is an expense account to record your payment processing fees.

Fee reimbursements - this account is used to record fee reimbursements if you choose to pass on processing fees to your customers.

Credit notes - this account is used to record credit notes for payment reversals such as refunds or disputes.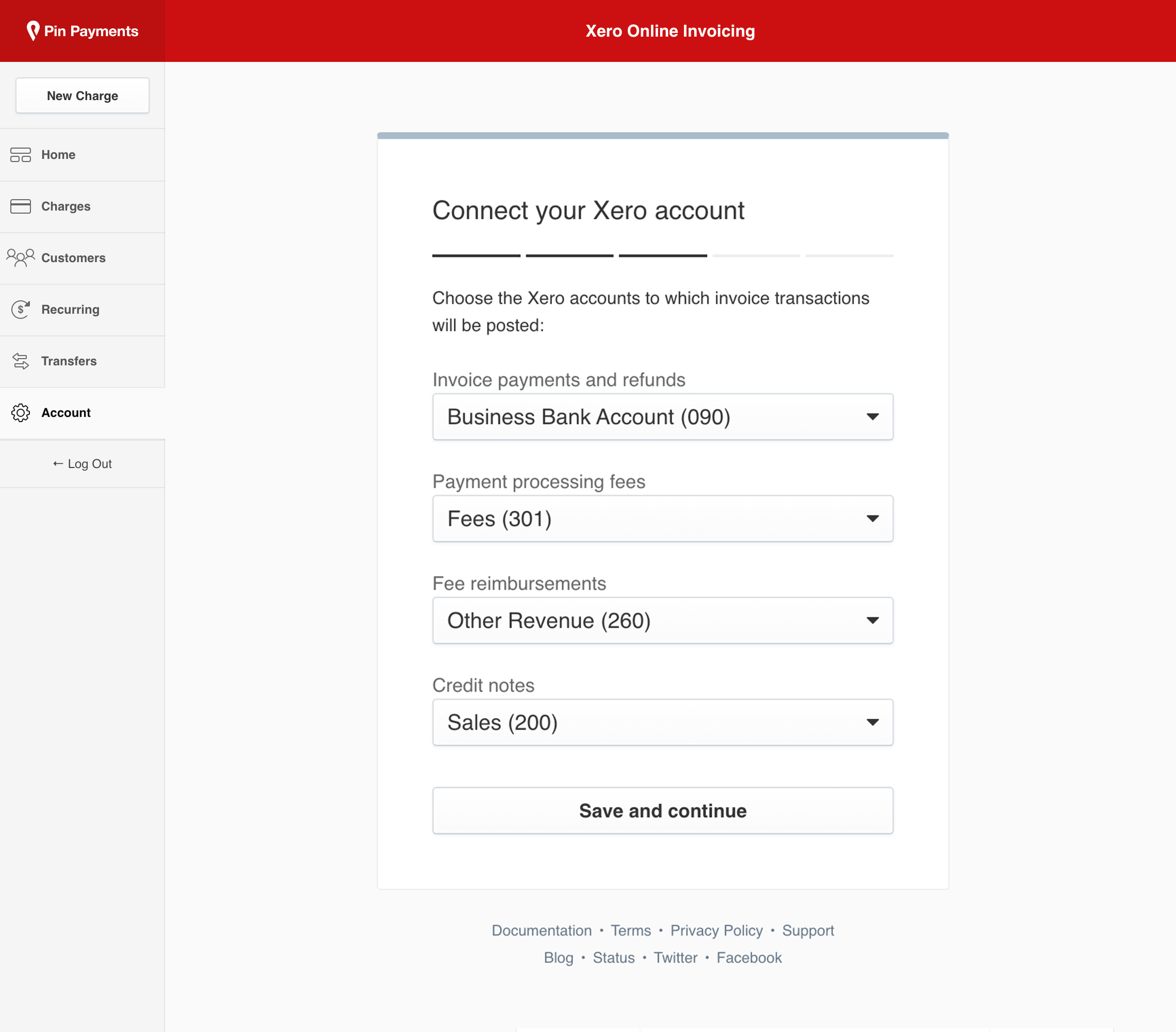 3. All Xero invoices will now include a Pay Now button.
Pass on a surcharge
Some businesses may prefer to ask that their customer pays the card processing fees when they pay with their credit card.
If you enable this setting in your Pin Payments account, a surcharge will be added to the total amount your customer pays. The surcharge equals the exact amount of what your Pin Payments processing fees are for the transaction. The result -- you receive payment from Pin Payments for the full amount of the invoice.
We recommend you include a note in your Xero invoice template advising customers that if they choose to pay with credit card, a card processing surcharge will be added.