Product Guides
Refunds
You can refund your customers' charges from your Pin Payments dashboard.
In this guide
The refund process
When you refund a charge, funds are returned to the card originally used by your customer. Typically a refund will succeed and appear as a credit on your customer's statement.
If the card has expired or was cancelled, the customer's bank will decline the refund and we mark the refund as failed. You'll need to organise an alternative method to refund your customer in these situations.
Creating a refund
Find the charge you wish to refund in your dashboard, and click to view its details.
On this screen, click the 'Refund Options' dropdown.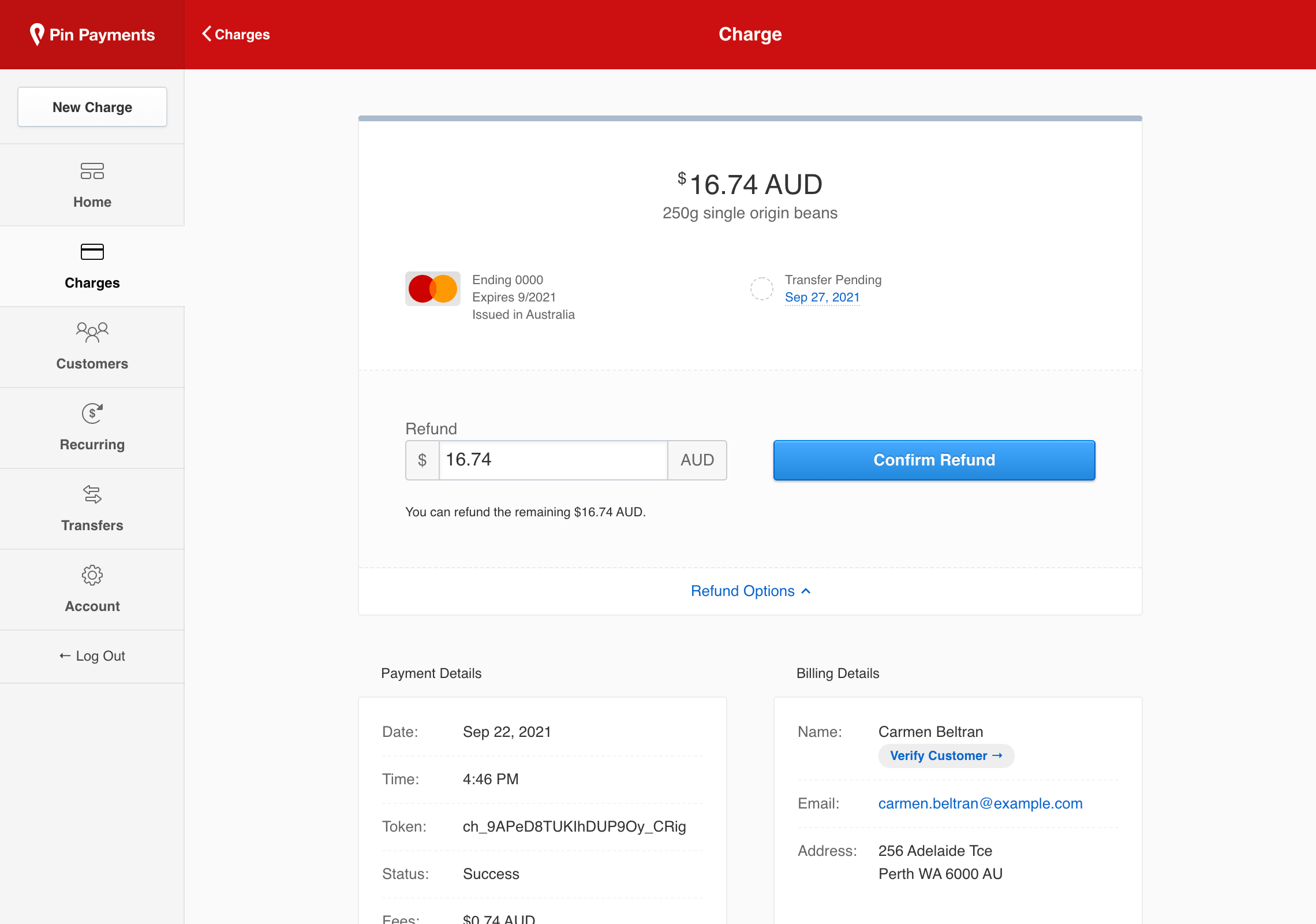 To proceed with a full refund, click 'Confirm Refund'.
Refunds are displayed on the Charge details screen. If a refund cannot be processed (such as when a card has expired), the status is marked as 'Failed'.
Creating a partial refund
To partially refund a charge, enter the desired amount and click 'Confirm Refund'. You can issue multiple partial refunds for a charge, up to the original charge value.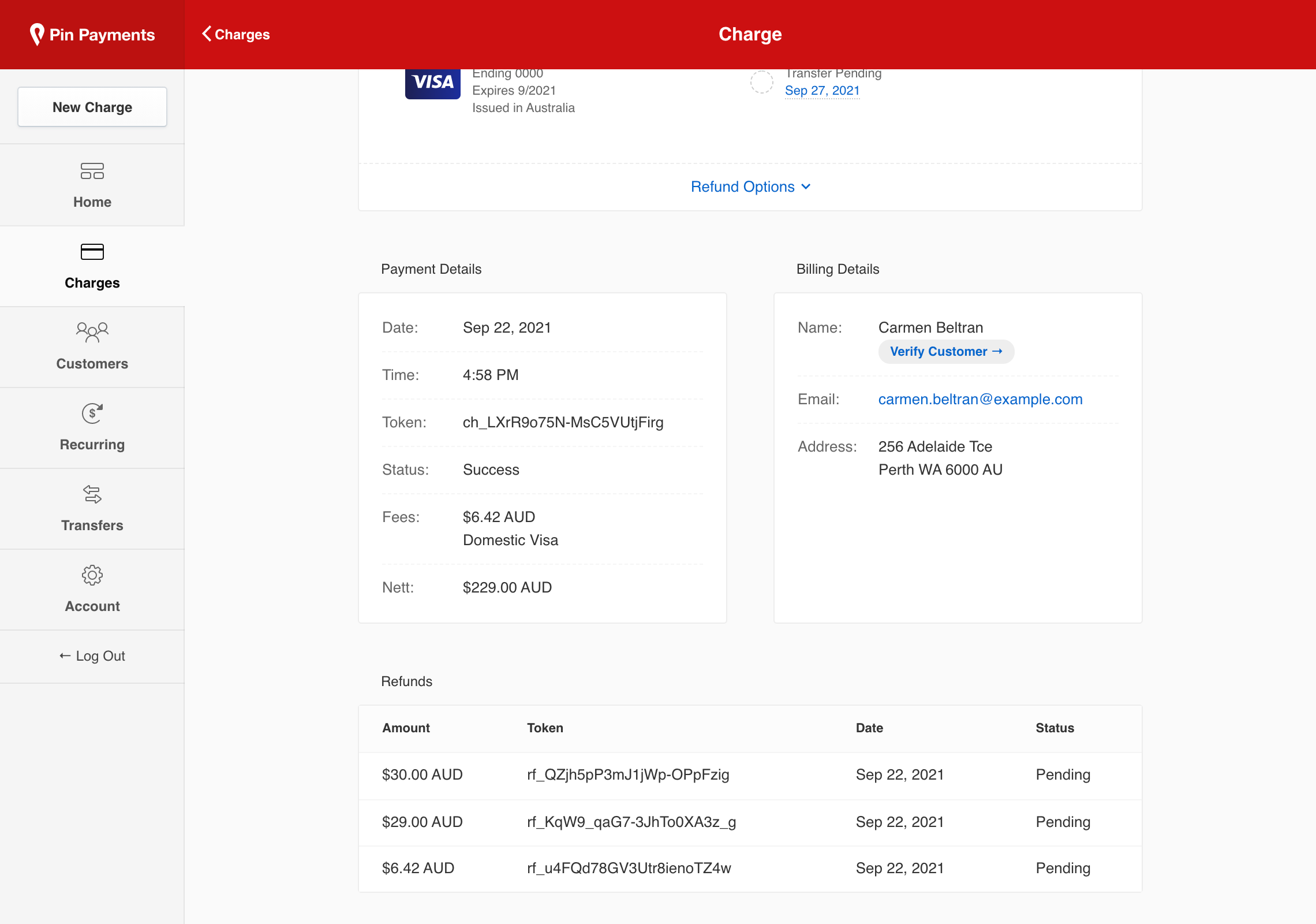 Adding funds to your balance
When your account balance is insufficient to process a refund, you can add funds to your balance with Deposits (available from Account → Deposits).
On the Deposits screen you'll see the Pin Payments deposits account, along with your unique deposit Narration.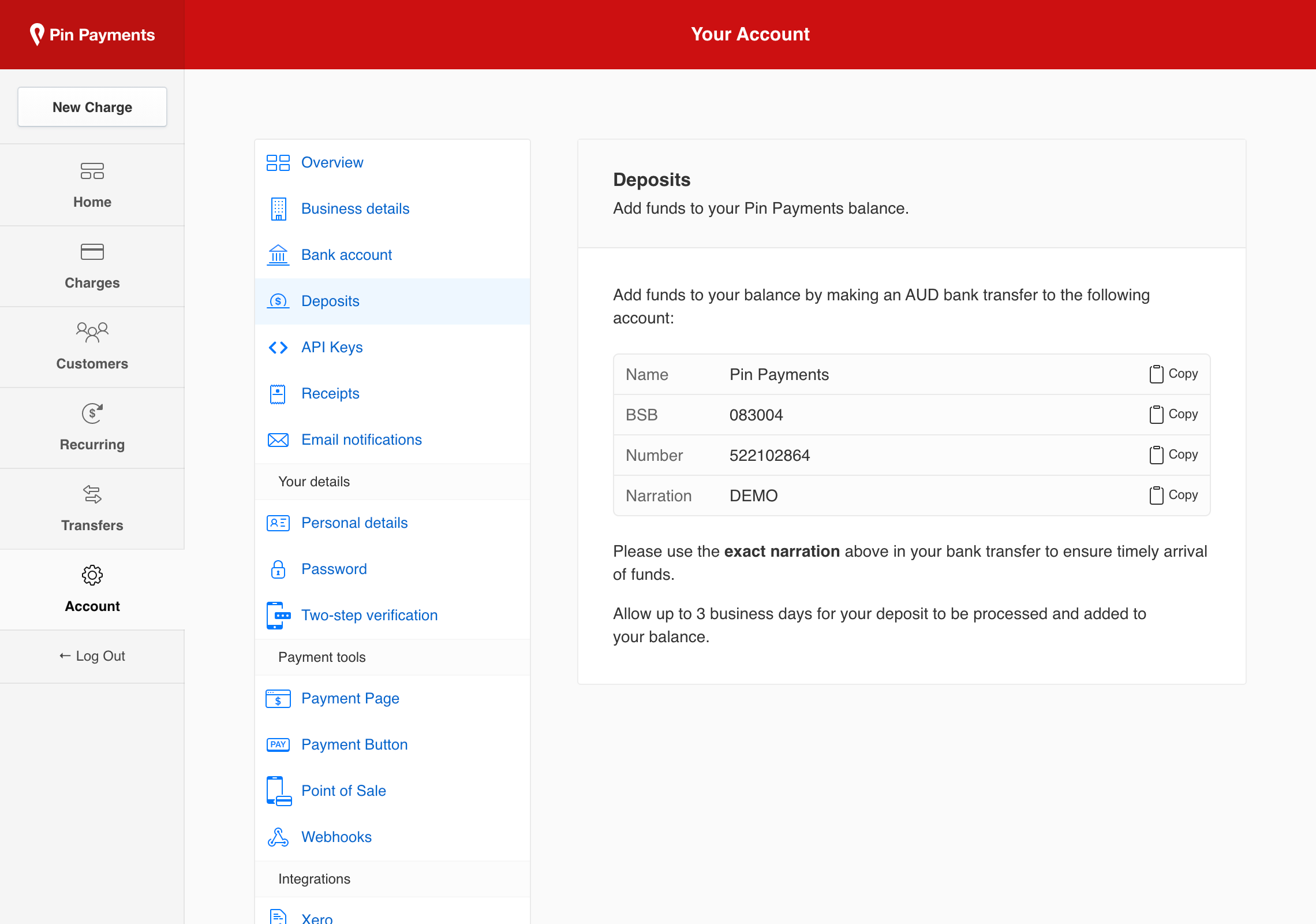 When you transfer funds, ensure you use your Narration. This allows us to identify your deposit and credit your account. Please allow up to 3 business days for your deposit to be processed.
Once processed, we credit your account and set your transfer schedule to manual. This pauses transfers to you, so you can perform refunds without automatic transfers depleting your account balance.
Once you've finished procesing refunds, you can switch your transfer schedule to automatic to resume transfers to your bank account.
Using the API
You can also create refunds using the API. View the Refunds API reference for more information.
Related support articles