The COVID-19 pandemic has fast-tracked the shift to digital payments as cash usage continues to drop. According to the Australian Payments Network (AusPayNet), in 2021, consumers made over 11.9 billion card payments, a 13.1% increase from 2020. Furthermore, the number of monthly digital wallet transactions increased by 90%.
Why should small businesses get on board this payment revolution?
Digital wallets rose in popularity with users as they reduce the need to carry physical cards and provide a secure, one-touch payment option. And when payments are easier for your customers, they'll keep coming back for more, giving you a competitive advantage.
Common digital wallets include Google Pay and Apple Pay. Most ecommerce platforms support these, but you don't necessarily need to run an online store to benefit.
Google Pay and Apple Pay are already enabled in your Pin Payments account
We've added the functionality as part of our Payment Page, Payment Button, Xero add-on, and Ecwid integration. Your business won't need to sign up for a digital wallet account, buy hardware or engage a developer to get started.
With digital wallets now available in your Pin Payments account, your customers can make payments faster using their Google Pay or Apple Pay accounts without entering their payment card details.
If you want to integrate digital wallets into your application or website, refer to our Integration Guide.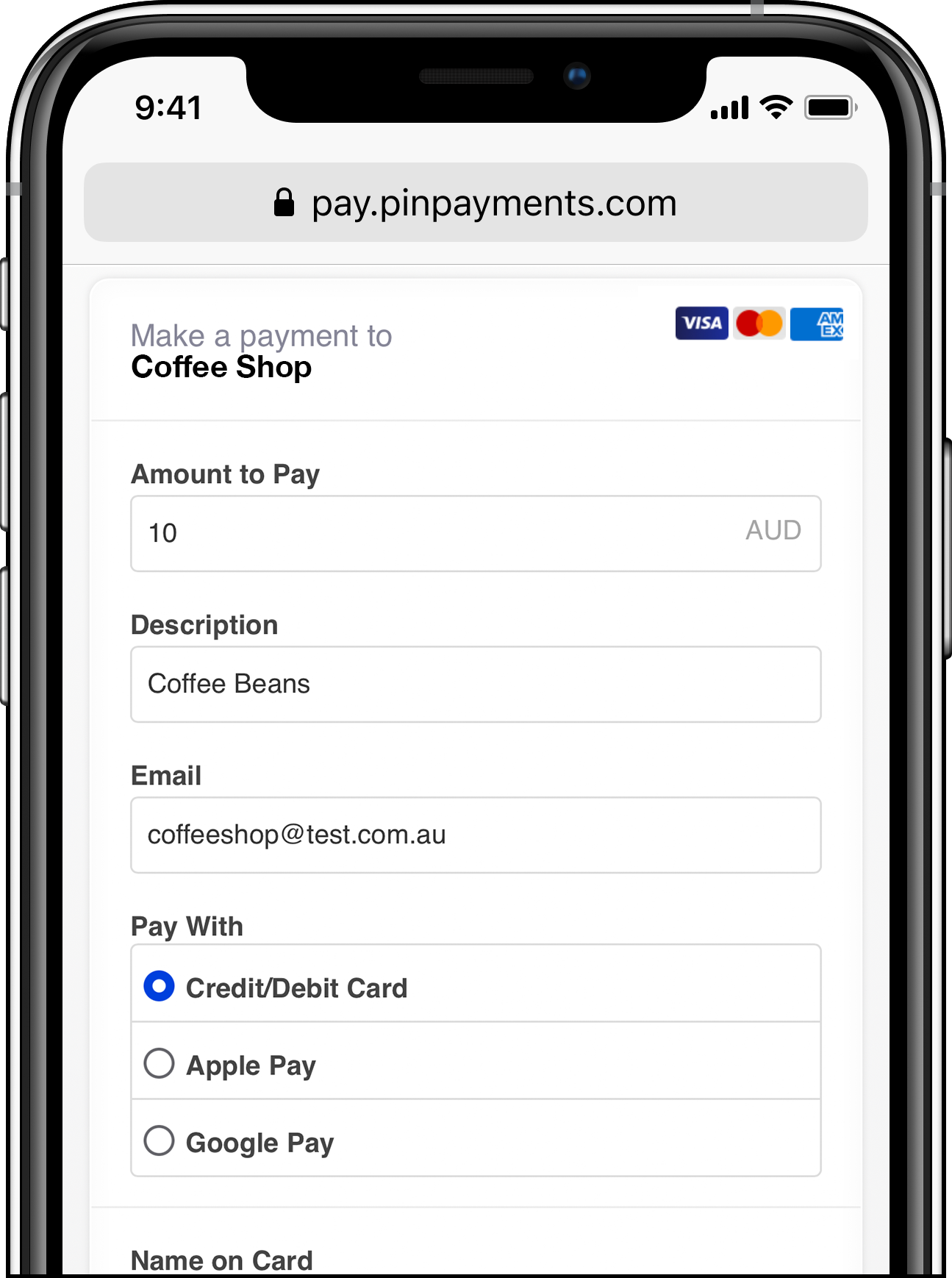 Find out more about offering Google Pay and Apple Pay for your business
Drop us an email if you have any questions about the new features.