For some time we've included the option in our Xero Online Invoicing add-on to pass on the card processing fees to your customers. It's been extremely popular with Xero users, and today we see that more than half of all Xero invoices paid online with Pin Payments use surcharging.
We're very excited to announce that surcharging is now included with our standard Payment Page feature, which means any business using Pin Payments can choose to pass on card processing fees when requesting payment from a customer. It's as simple as including the Payment Page link in your invoices, emails or SMS messages to customers.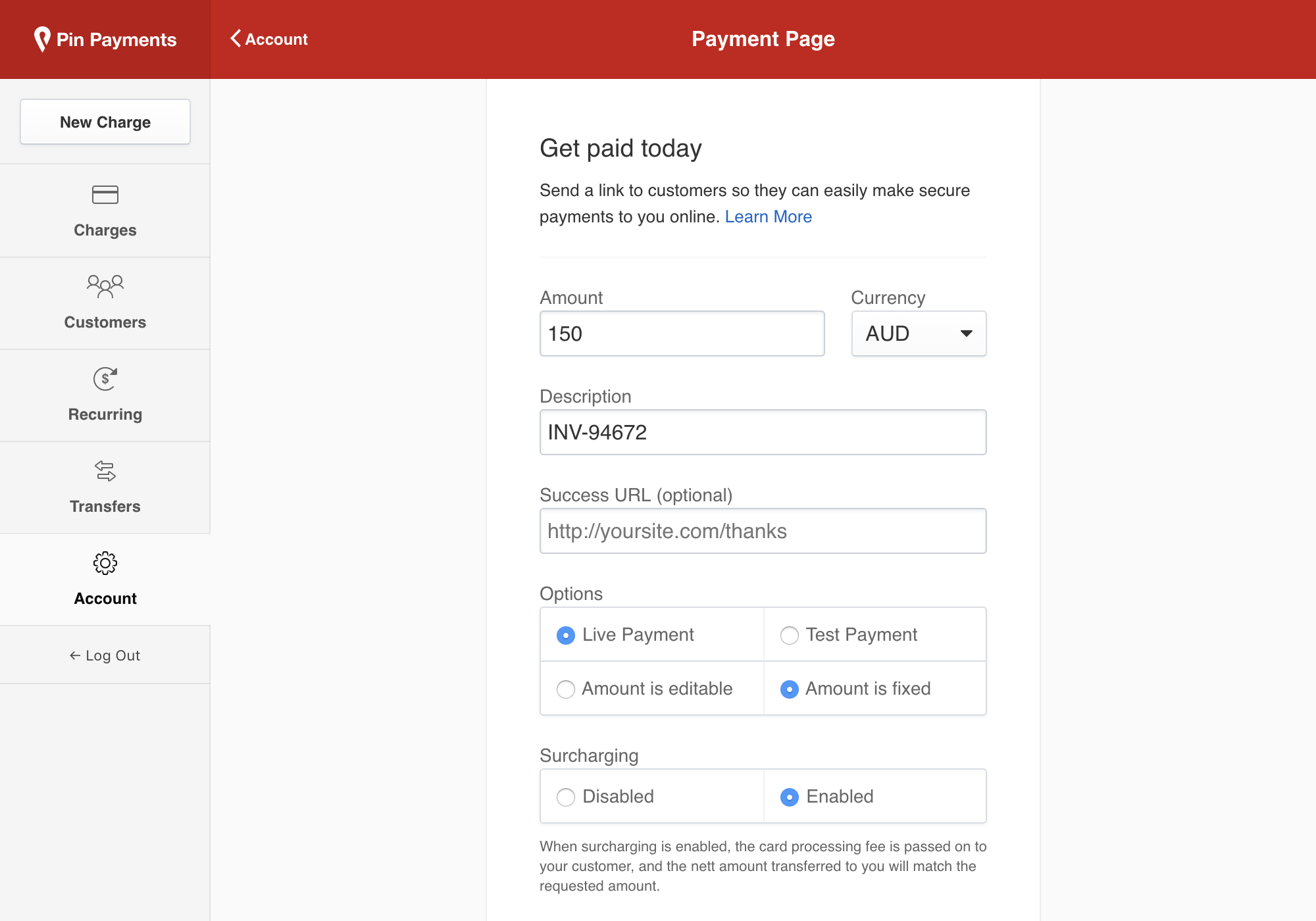 With the Surcharging option enabled on your Payment Page link, prior to confirming payment the customer will be presented with a clear summary of the amount they'll pay, including the card surcharge.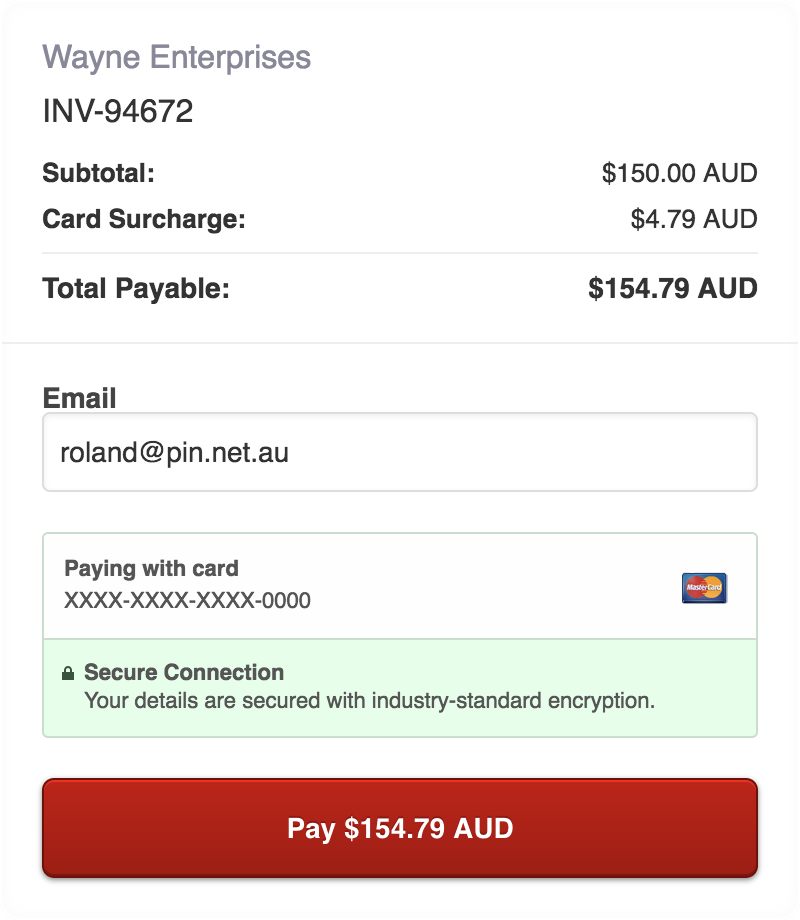 An added benefit is that because the card surcharge amount represents the exact cost of processing the transaction on your Pin Payments account, we help you comply with the ACCC's payment surcharge regulation.
You can learn how to use this new feature in our Payment Page Usage Guide, and we'd love to hear from you with any questions you might have.