You can resend receipts at any time. You are also able to edit the email address the receipt is sent to—useful if the email address was entered incorrectly, or a copy of the receipt needs to be forwarded.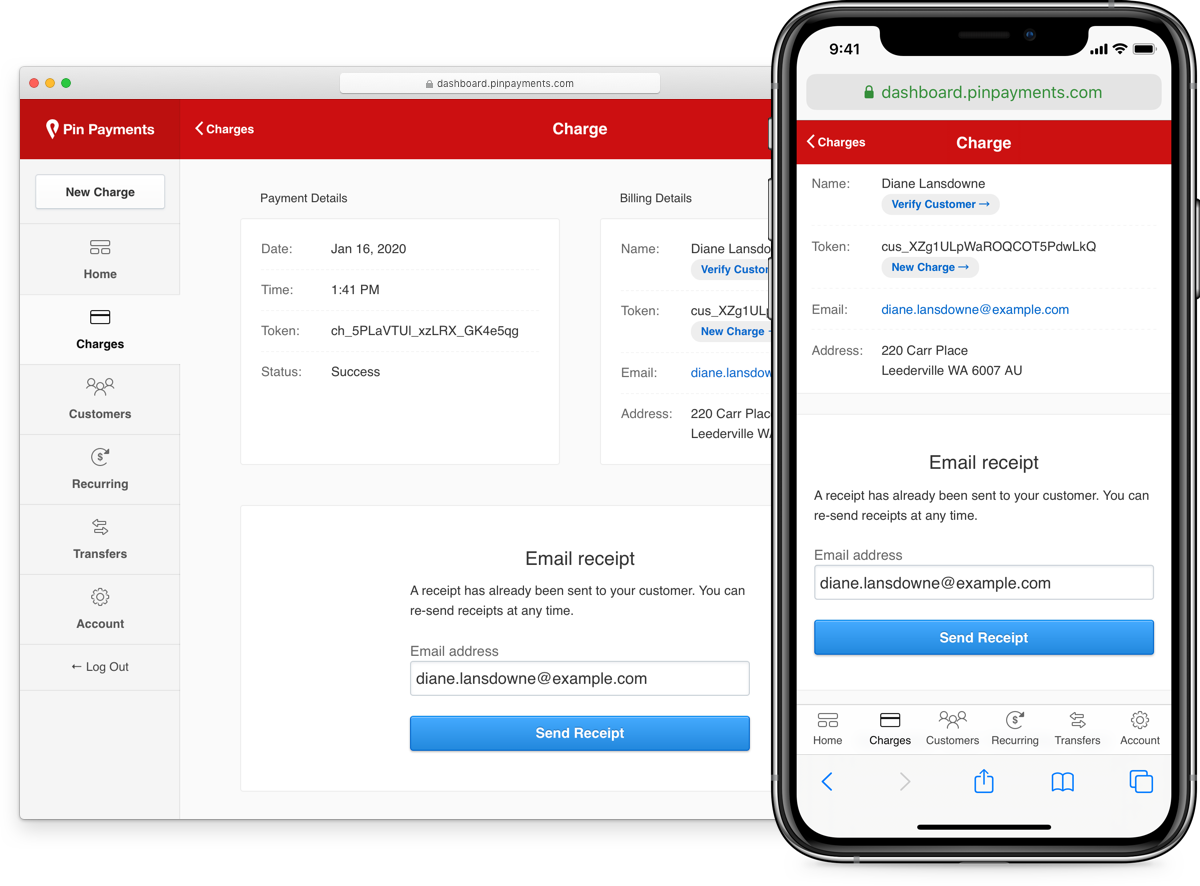 Find the corresponding charge in your dashboard
Scroll to the 'Email receipt' form.
Confirm the email address is correct and click 'Send Receipt'.