We're excited to announce an update to the Payment Page feature that lets you include custom fields when accepting a payment from your customer.
The Payment Page was designed to provide a straightforward way for any small business operator to get paid by their customer, and it's been a part of every Pin Payments account since we launched.
Now with the addition of custom fields, merchants can use it in even more scenarios to get paid online.
More flexibility with custom fields
When accepting payment from a customer, you may want to collect some additional information. For example, the invoice number they're paying for, or a phone number to contact them on if the need arises.
We've added the option to use up to three custom fields on your Payment Page.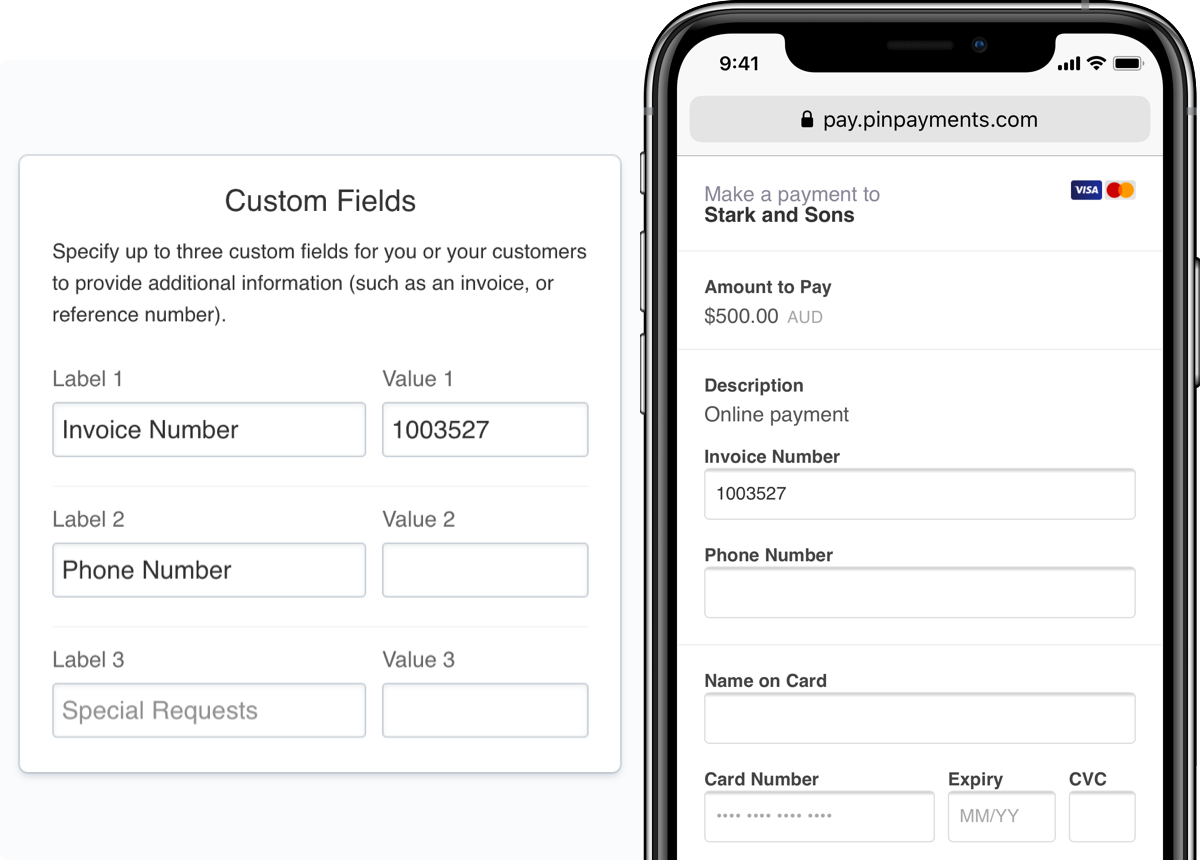 After a successful transaction, the custom field values will appear in the metadata section when viewing the charge in your dashboard, as well as being searchable from the Charges screen.
Learn more about using the Payment Page by reading the Product Guide.
Not a Pin Payments customer? It's free and easy to get started.
Sign up for a free account and take advantage of our world-class features. You don't need a web developer or technician, but if you need support drop our friendly team a note.