We're announcing our new handy Resend Receipts feature to help you resend receipts to your customers. As you know, following a successful charge with Pin Payments, a receipt is automatically sent to your customer's email address. However, there may be times when you need to resend a receipt. Common use cases we see are customers providing the incorrect email address or requesting a copy of the receipt to be sent to their bookkeeper or employer.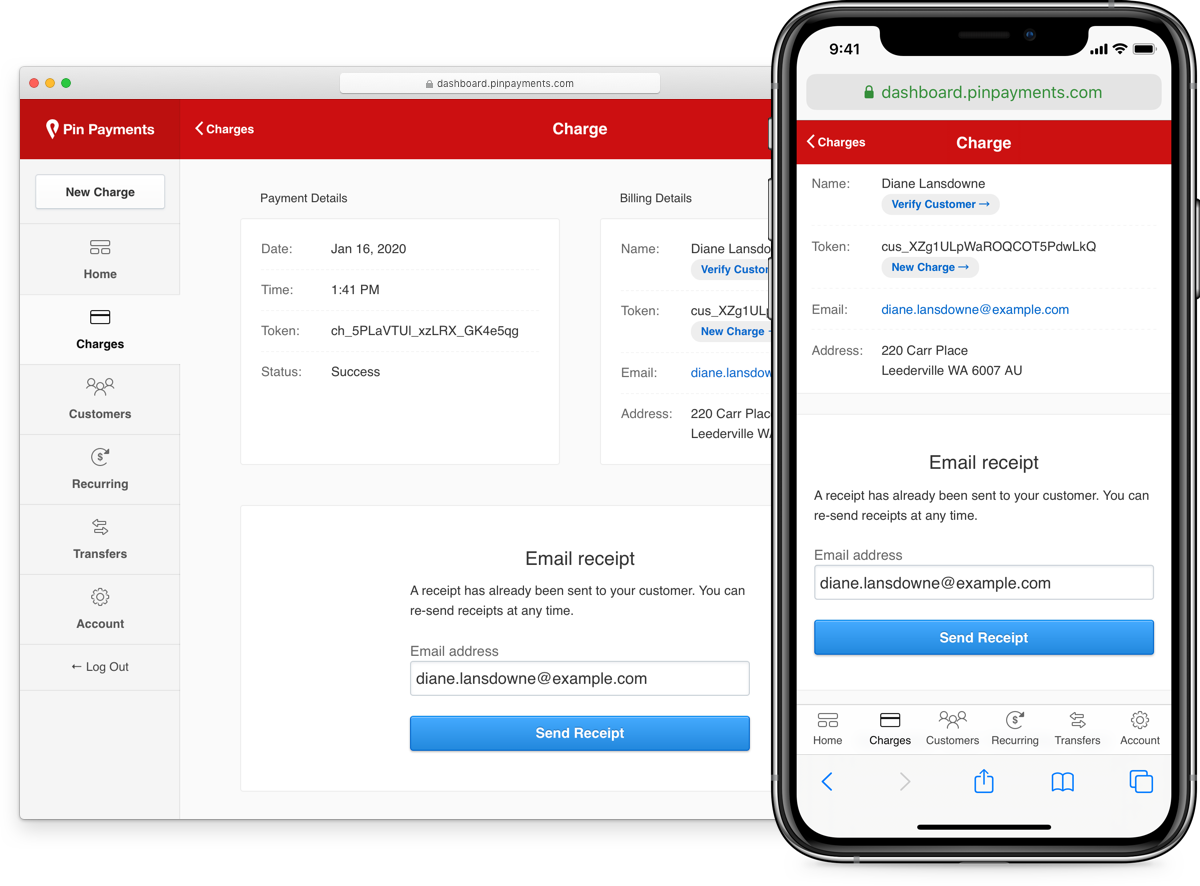 How to use the Resend receipts feature
To use this feature, log into your account. Click on the Charges panel and select an existing charge. Scroll down to the Email receipt section, enter the email address you wish to send a copy of the receipt to, and click Send Receipt.
Not a Pin Payments customer? It's free and easy to get started.
Sign up for a free account and take advantage of our world-class features. Set up takes less than 10 minutes and you can start accepting payments within a few days. You don't need a web developer or technician – but if you need support, drop our friendly team a note.