Investing in digital tools is great for business efficiency. But do you know what they can do for your business? When investing in the right tools, understanding them and what kind of data they can process is equally important, says Jen Sharpe, founder of Think HQ.
Jen spoke to attendees of the One Roof Women's Small Business Summit, jointly sponsored by Pin Payments and the City of Melbourne, on June 14. She shared her experience as a business owner, what worked and what didn't, and advice for other women business owners. Here are some highlights from her keynote speech:
1. Understand the fundamental rules of cash flow, don't spend money on things you don't need straight away and make sure you're all in when you start. If you want something to work, you need to be all in. 100% in, 100% vulnerable, with 100% of your energy. But start small so you can test and refine without huge financial commitments. There will always be small windows to sprint and grow, and timing is everything. Recognise when the opportunity arises and act.
2. Continuously seek ways to increase revenue through new client services and always talk, pitch, and ask questions. Find ways to evolve. Just because your key product or service was what you launched with, that doesn't mean you can't evolve over time. If you don't, you might get left behind with the changes that are happening in the world.
3. Own your emotional self and understand where your limitations come from. Unless you know who you are as a person, there's every chance you'll get knocked about by things that trigger you. For anyone who wants to grow a business, it's the most vulnerable thing you will do. Explore who you are as a person and understand if there are limitations. If you can identify it for what it is, put it aside and keep growing the business.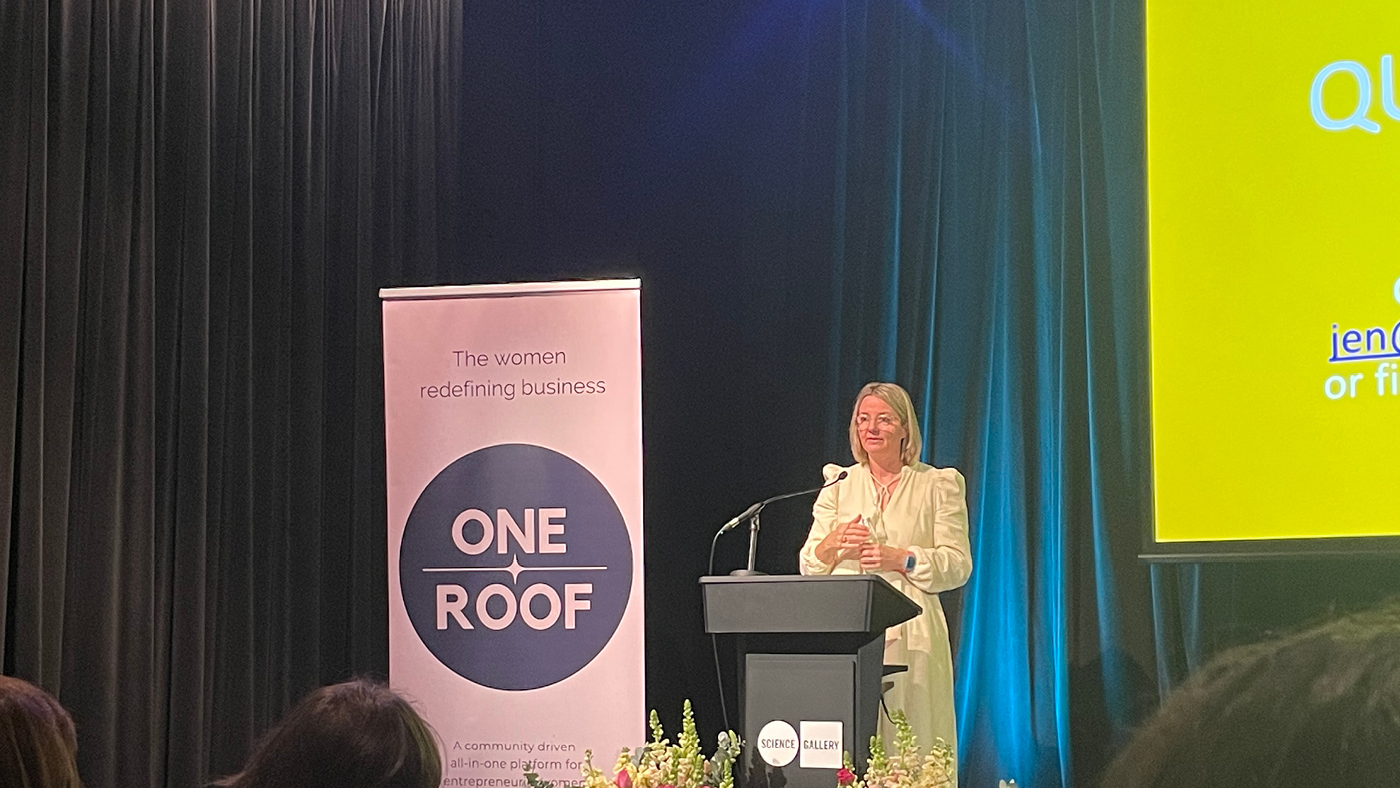 In sharing her advice with other business owners, Jen says the whole experience of launching, running and growing a business can be challenging and lonely. It will expose weaknesses, and the bigger you grow, the more detractors you will have.
"But it's so exhilarating and empowering. Today I am a strong independent woman. It [running my own business] creates many choices, and I can make whatever choice I want for my family. That was one of the huge drivers for me in getting Think HQ to the size that it is. The whole experience will grow you beyond yourself. I would not be doing anything else," she told an audience of 180 women.
Women business leaders share tips for a successful business.
On day two of the Summit, four women business leaders came together virtually and discussed their successes, passions, vulnerabilities and advice when it comes to running and managing a small business. These four powerhouse women were Dr. Elise Bialylew (founder of Mindful in May), Emily Osmond (founder of The Emily Osmond Show), Cherie Clonan (founder of The Digital Picnic) and Pin Payments co-CEO Caitlin Zotti. Here's a preview of what they shared: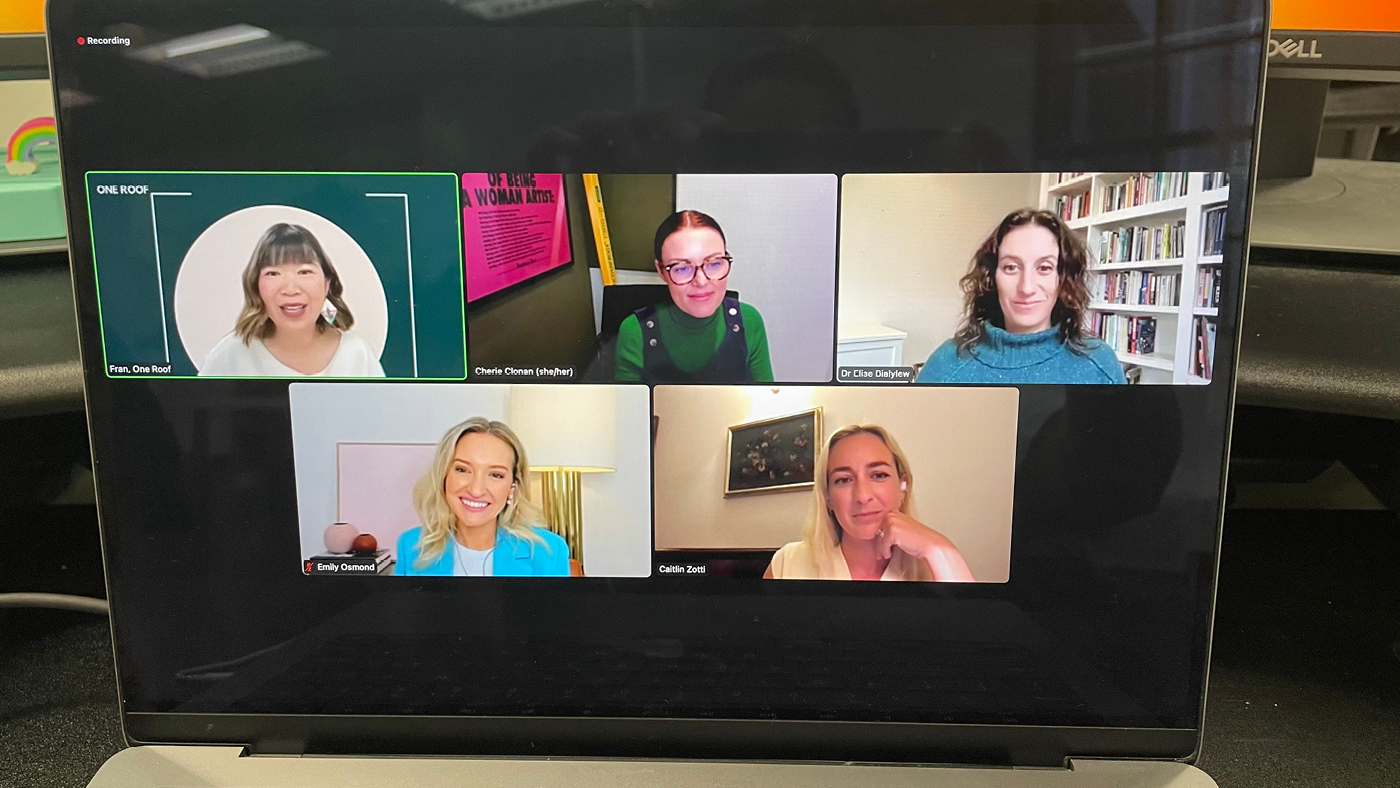 Dr. Elise Bialylew:
In your business, you have to be wildly passionate and believe in the service of the product. Ask yourself if it's needed in the world. Then invest in learning. I started off with no clue about business as I was a health professional. Spending money on my own learning was a shift in mindset.
Emily Osmond:
The content we share underpins what we're doing online. There's 4 types of content we can share: 1. Value: Give value to the audience and a reason for them to follow you. 2. Credibility: Share wins, celebrations, milestones, awards or media features. Sharing some of these helps the audience see we are the experts in our field. 3. Connection: Be like you are in-person and share a bit of yourself in your content through videos. 4. Promotion: This is often forgotten or invisible because we don't want to come across as too pushy. Be inviting with your content and make people take the next step.
Cherie Clonan:
I've always seen everyday interactions and turned them into full cinematic experiences. That's my autistic lived experience. I would watch everything and write copy for a scene I see in my head. Everything in front of me is a stunning opportunity to share content. You can do something similar by getting the smallest notepad and writing down everyday things that happen in your lives. Then see if you can turn that into content. The pen and paper will never fail.
Caitlin Zotti:
When you engage specialists, they will have a certain way they like to do things. Remember that you are the client and if you need it to work the way you understand, they should tailor it to how it makes sense to you. Don't just accept their ways, tell them if it doesn't work for you.
Click here to watch the recording of the virtual panel.
Pin Payments is thrilled to have partnered with One Roof again, with a shared vision of elevating women in business. For a second year, we are also sponsoring access to 12 months of business support through One Roof's membership for 15 women-led businesses.
One Roof is a digital network for ambitious women on a mission to increase the number and success of women leaders and entrepreneurs. Read here about how co-founder Sheree Rubinstein transformed the business from a leading co-working space for women in Australia to a digital platform that supports women in Australia and globally.