Today we're happy to announce the public release of our new Recurring Payments feature to help you manage ongoing payments from your customers.
Collecting recurring payments has been one of the most requested features from businesses using Pin Payments. While there are a number of subscription platforms available for more complex requirements, there appears to be a lack of cost-effective and simple solutions for your typical small business.
Some scenarios where a small business might need to collect ongoing payments from customers include:
Account fees (e.g. bookkeeping, tuition, labour)
Subscription to a regular publication
Recurring donations or memberships
Software subscription fees
Paying a due amount across instalments
Every Pin Payments account now has this feature available from the dashboard under 'Recurring', and via the Subscriptions API if you're looking to integrate into your own application. It's as simple as:
Creating a Plan.
Subscribe one or more customers to the Plan.
Allow the feature to take care of charging their card when it's due.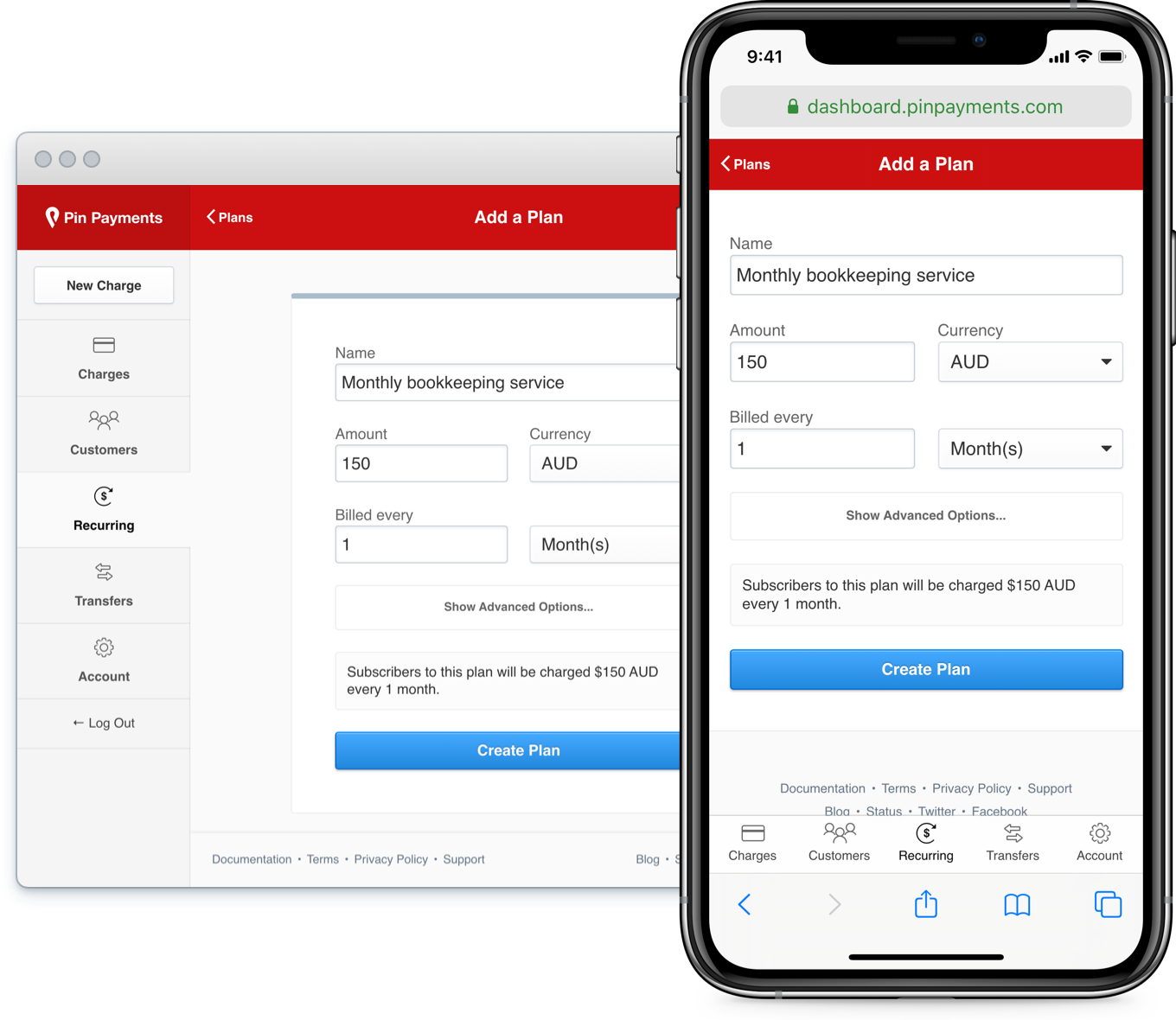 Recurring Payments is easy to set-up, safe and secure. Simplicity is what matters most to us and to our indie retailer customer base.
— Mark Fletcher, Managing Director of Tower Systems
You can read more about how the feature works in the Product Guide.