The pandemic has undoubtedly transformed the way we travel. As international borders reopened, travel did not look the same. Traveller confidence took a hit with many taking extra precautions to keep the virus at bay. During World Tourism Day — which fell on 27 September — Pin Payments spoke to our travel and tourism customers, Koda Sail, Nomad Stays, and Cape York Motorcycle Adventures on how they had to shake up their travel offerings.

Giving travellers confidence through flexibility As travelling was on hiatus in the last two years, processing refunds was inevitable. Koda Sail, who organise group tours to Croatia, Turkey and the Maldives for young professional travellers, offered flexibility in bookings and bonus credit for those who kept their bookings.
"Book with confidence was my tagline for the last four months. I introduced the flexible changes policy, something many companies were doing, just to get back customer confidence. I had to keep on top of flexibility in transferring dates, names, and tours without extra costs," says Koda Sail CEO Chris Tabone.
For the accommodation booking platform Nomad Stays, the boom in the digital nomad trend played into their hands as many sought to travel while working.
"Two years ago, when we pioneered the concept of instantly bookable month-long rentals for digital nomads, we had to explain to hoteliers and accommodation suppliers what a digital nomad was and what they needed in their accommodation choices. Fast forward two years and that concept is well known around the world. We've enjoyed constant growth for the past two and a half years, which made launching and growing a travel brand during a global pandemic a unique experience," shares Nomad Stays founder Mark Phillips.
The combination of luxury and off-road touring might be surprising, but that is what adventure tour operator Cape York Motorcycle Adventures is offering more of due to the demand. Family-owned and operated, Cape York has been in the business since 1990, running guided off-road dirt bike tours between Cairns and Cape York, and Cairns to Darwin.
"We are seeing a maturing audience with a lot of 40th and 50th birthday celebrations on tour. We haven't had that a lot in the past. Now we have travellers who want adventure touring, but then are also complaining about getting wet in a camp stretcher. So we've moved onto providing our seven-day tours with full accommodation and hot showers," shares Renae Kunda, Cape York Motorcycle Adventures Director.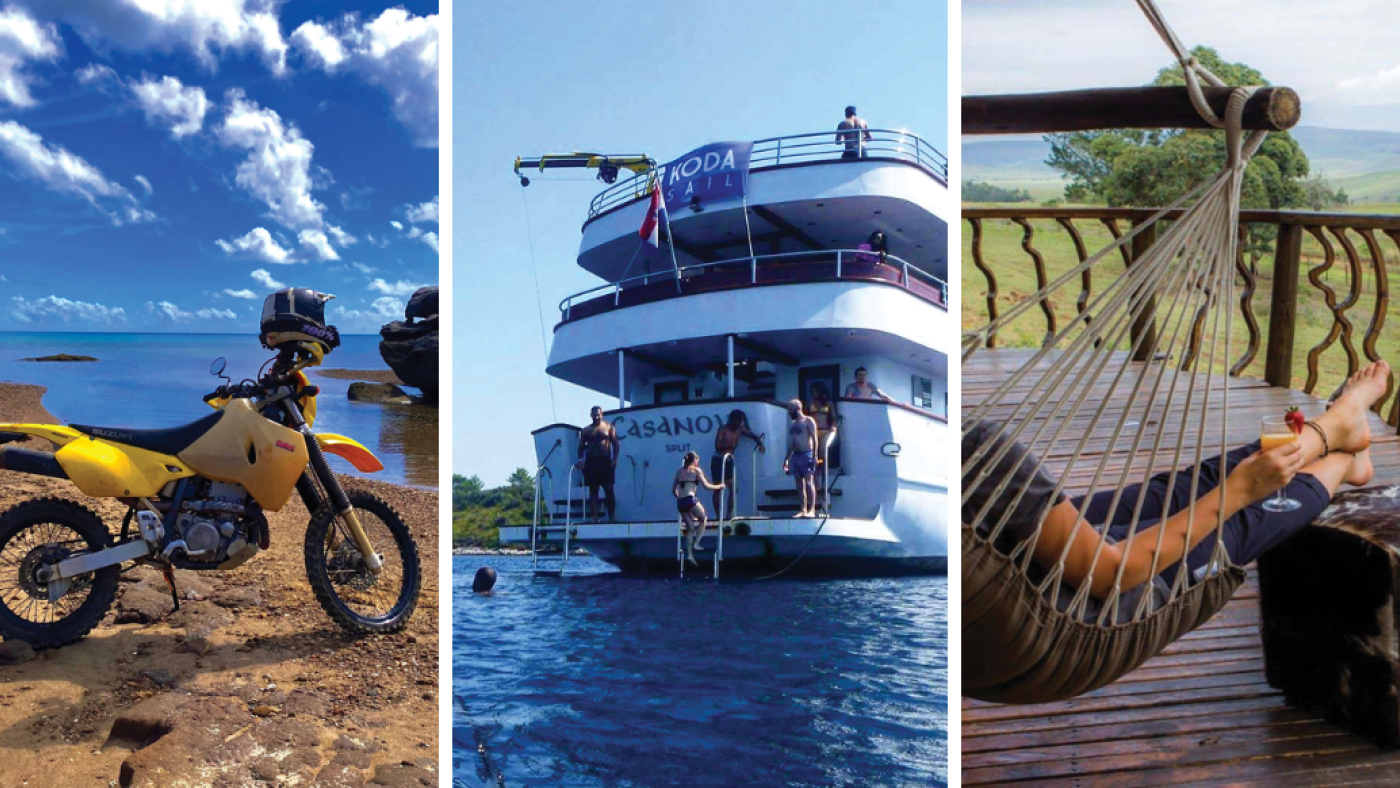 Riding the travel wave while overcoming supply issues By early 2022, enthusiastic travellers rushed to make bookings, eager to feel the freedom to travel. This enthusiasm saw Nomad Stays almost booked out. Mark says while it was great to see the industry bounce back with increased business, the extended period of COVID-19 restrictions created long-term supply issues.
"It created an imbalance in many parts of the world, especially in Europe. We just didn't have enough supply to deliver to all our customers. Excess market demand was partially met with new gig-industry apartments coming into the market. Still, many new operators have little experience in the travel industry, and so their products and packages did not meet the expectations of a lot of modern demand. We saw an increase in rejections from applicants who wanted to join our network but didn't have the right product mix," adds Mark.
He hopes to see more education and integration of the new range of gig-economy tourism players into the mainstream industry.
Renae says they also faced supply issues, having to increase the number of motorcycles available as tour group numbers grew. She had to purchase replacement bike parts 12 months in advance to avoid shipping issues, which was no easy feat considering a global vehicle shortage.
While the reopening of travel presented challenges that forced changes, they reflect an industry that continues to thrive despite the long travel pause. Renae, Mark and Chris share their advice and hopes amidst the transformation.
Advice from industry experts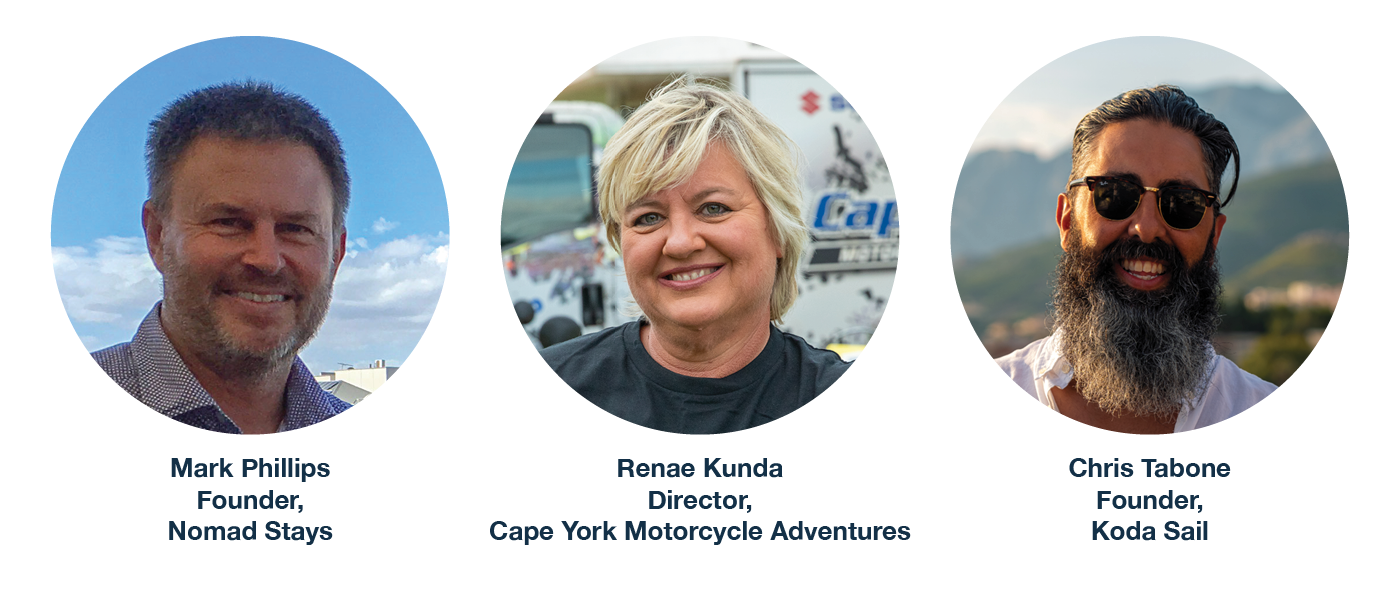 Get more digital For travel businesses, now is the time to get a lot more digital in your business systems to position yourself to the large numbers of fast-moving, digital-first clients that exist today
Mark Phillips, Nomad Stays
Schedule in 'me time' I made the mistake of booking three years' worth of work not realising that I would have to do that work in one season now. It's really important to book in some personal time. Otherwise, you'll burn out in a season and you are your best asset.
Renae Kunda, Cape York Motorcycle Adventures
Show compassion I hope travellers show more compassion for the tourism and hospitality industry and take a breath before having expectations similar to that in 2019. Everyone in the world is having similar problems such as staff shortages and getting things back into motion. Just be nice, be patient and we'll get back to it.
Chris Tabone, Koda Sail