At Pin Payments, we believe in putting the power in your hands. When it comes to managing your small business payments, we're always looking for ways to make your life easier. Our new Withdraw Funds feature does just that by giving you greater control over your finances — especially when it comes to foreign currency settlements. Here, we explain how the new feature works, plus how it can save you time and money.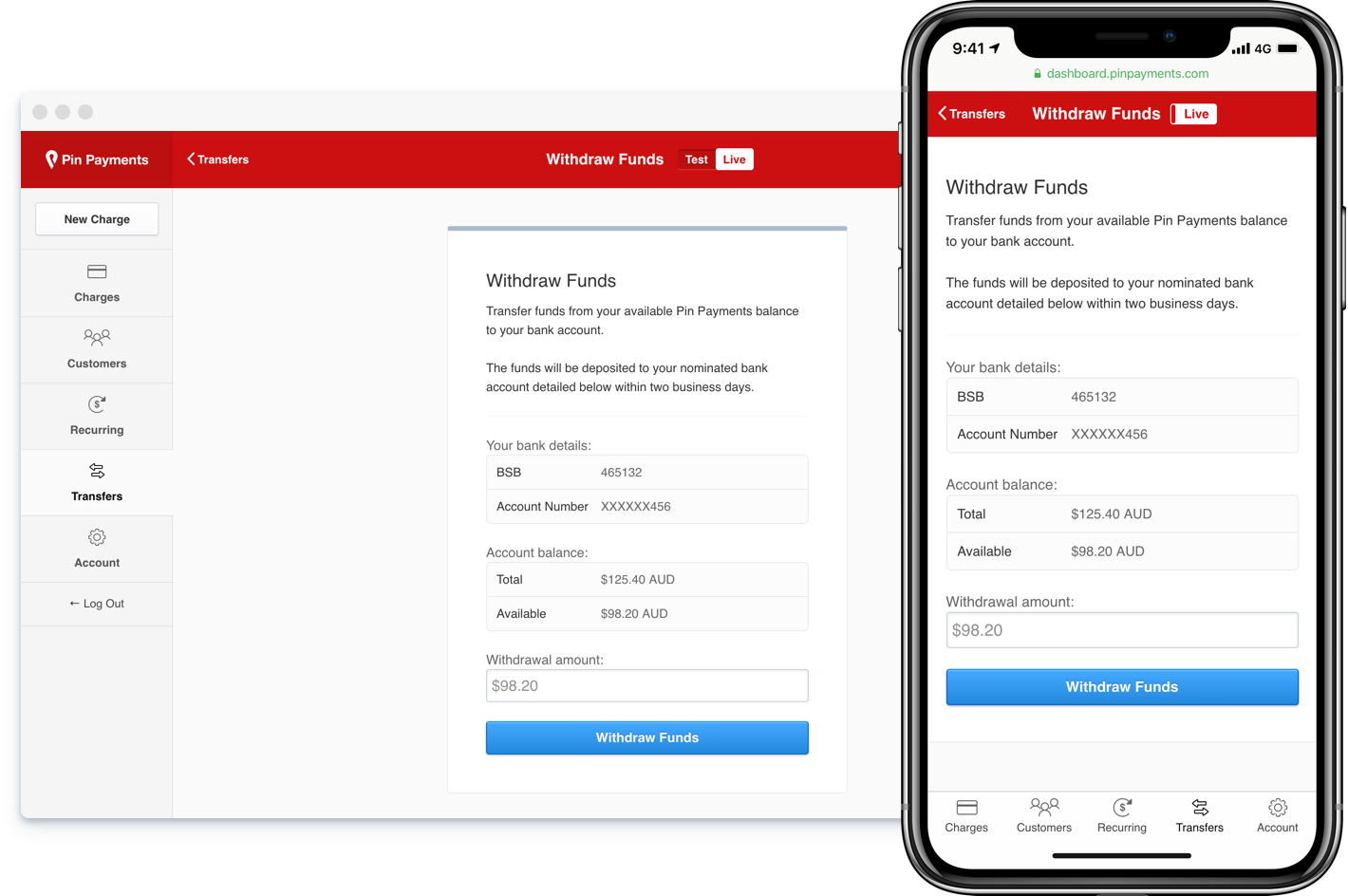 What is the Withdraw Funds feature?
When customers pay you online via Pin Payments, funds are transferred to your bank account automatically. This typically happens within three days, depending on your settlement delay. The new Withdraw Funds feature allows you to overwrite the default automatic transfer and switch to a manual schedule. With Withdraw Funds, you can specify how much money you want to transfer from Pin Payments — and when you want that transfer to take place.
Reduce foreign currency transfer fees
The Withdraw Funds feature is especially useful if your business receives funds in foreign currency. Most banks charge a fee when transferring foreign currency back to your local bank account. If you're receiving automatic transfers daily or weekly, these fees can add up fast.
With Withdraw Funds, you can choose to transfer funds from Pin Payments less frequently — fortnightly or monthly, for example — to minimise fees. You can also keep money in your foreign bank account to pay for suppliers who accept that currency. It's cheaper, easier, and more convenient.
Save time reconciling transactions
Even if you don't deal with foreign currency settlements, Withdraw Funds can save you valuable time. Switching to a manual schedule and choosing when you transfer funds from Pin Payments can minimise the time you spend on tedious reconciliation work.
Try the Withdraw Funds feature today
The Withdraw Funds feature is now available for all Pin Payments customers. Learn more about the new feature, and start setting your own transfer schedule.
---
Not a Pin Payments customer? It's free and easy to get started.
Sign up for a free account and take advantage of our world-class features, including Withdraw Funds.
Set up takes less than 10 minutes and you can start accepting payments within a few days. You don't need a web developer or technician – but if you need support, just drop our friendly team a note.