Australia's equipment hire rental industry is growing. With greater demand for flexibility, more customers are choosing to lease rather than purchase goods outright. At Pin Payments, we want to support small businesses in the hire rental space by making it fast, easy and affordable to accept card payments. That's why we were excited when HirePOS, Australia's leading hire rental software company, chose Pin Payments to help streamline the process of taking card payments for hire rental businesses.
What is HirePOS?
HirePOS is an Australian owned, developed and supported hire rental software company. Established in 2005, HirePOS has provided online solutions to over 600 businesses across Australia and New Zealand for 15 years. From vehicle hire to audio/visual, medical equipment and more, HirePOS is the platform of choice for the hire rental industry. HirePOS features include finance, stock control and customer communication. Through partnering and integrating with Pin Payments, HirePOS is also helping hire businesses accept card payments.
Key payment features for your hire rental business
If you're taking card payments as a hire rental business, you need a system that's as reliable as it is secure. Shayne Cooper, CEO of HirePOS, outlines must-have payment features hire rental businesses should look for when running their business.
1. Invoice payment link for secure, online payments
Want to get paid sooner? You need an alternative to manual payments. Manual payments can be time-consuming and have a high potential for human error. Plus, they assume that customers have access to available funds. The fastest way to get your invoice settled is to send it with a convenient link for customers to pay by card online.
With HirePOS, you can insert a clickable link into email messages. The link directs customers to a web page, where they can pay securely online. The payment is processed through your Pin Payments account. A payment record is also automatically created in HirePOS, which saves on administration time.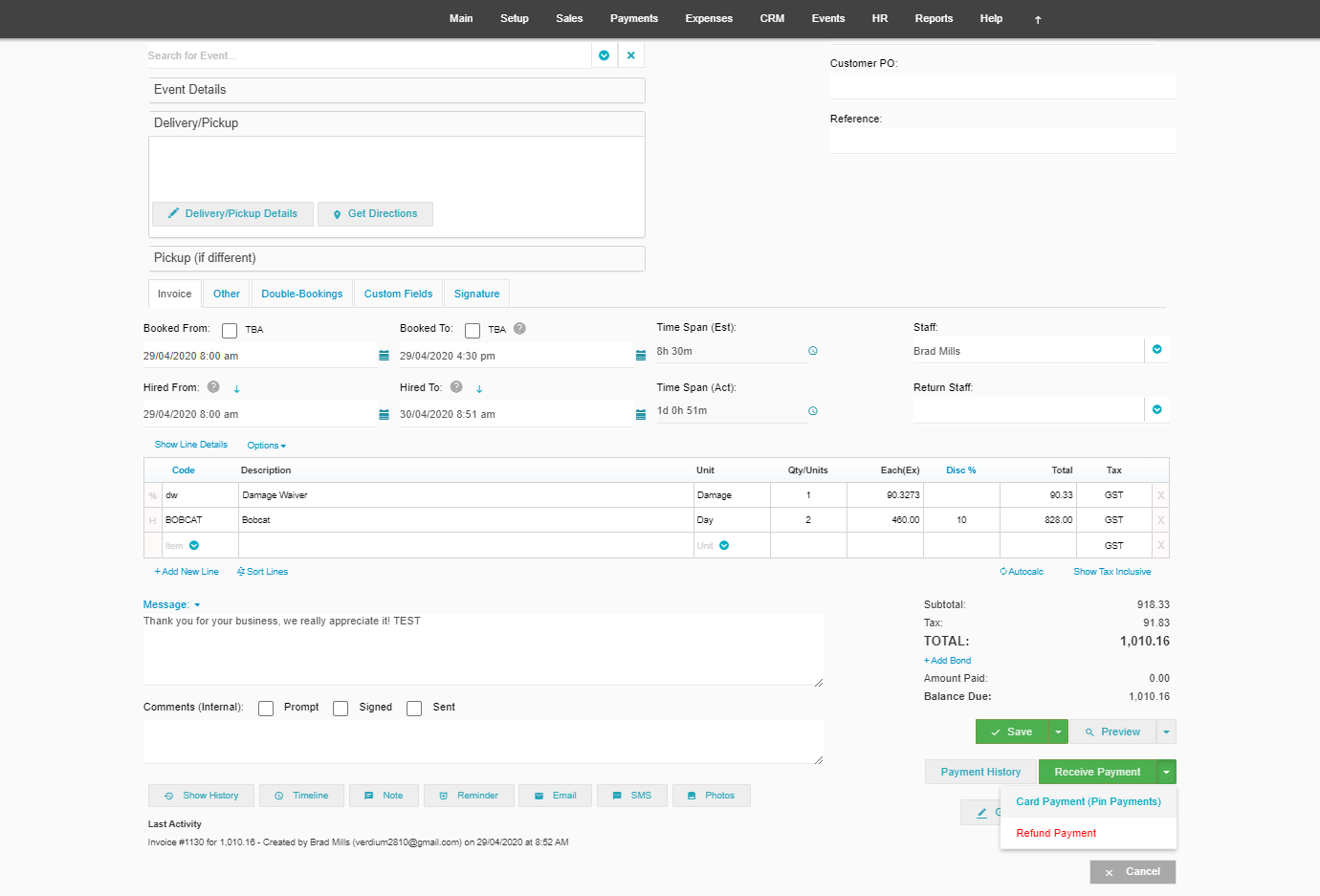 2. Online store
Looking for a reliable, efficient way to manage your inventory? With an online store, you can receive bookings directly into the HirePOS software without having to re-enter details. HirePOS comes with a built-in online store function that you can attach to your website via a direct link or an IFrame. Alternatively, if you have a Web designer or know-how, you can use HirePOS's API to design a custom store, and still link to HirePOS.
With HirePOS, your online store's appearance is configured within the platform. Prices and item information are pulled from your existing data, for items you've specified for your store. HirePOS's setting can do availability checks before a customer submits a request, ensuring your inventory is accurate so you never miss a sale. Based on settings in HirePOS, you can automatically calculate a Quote for the customer when they submit a Booking.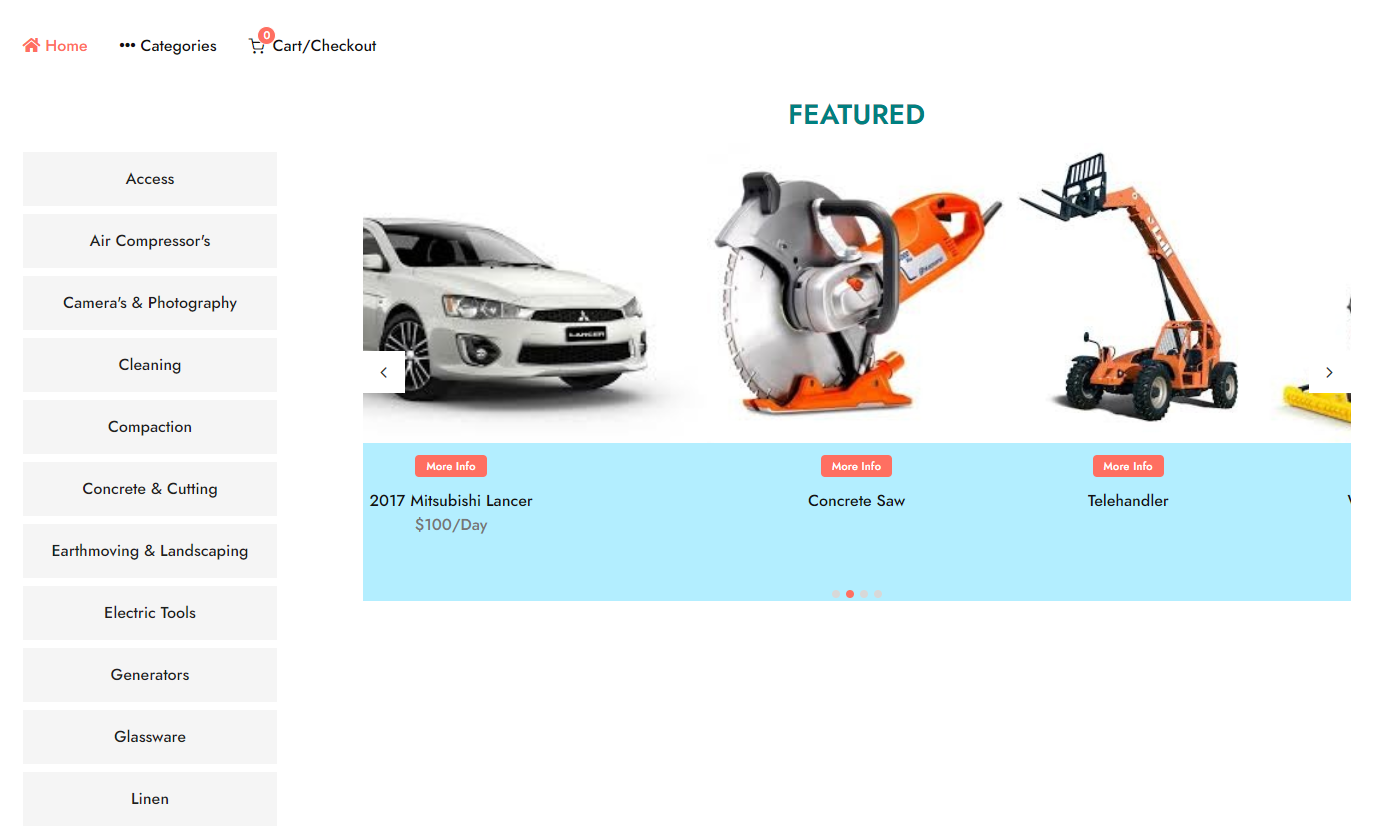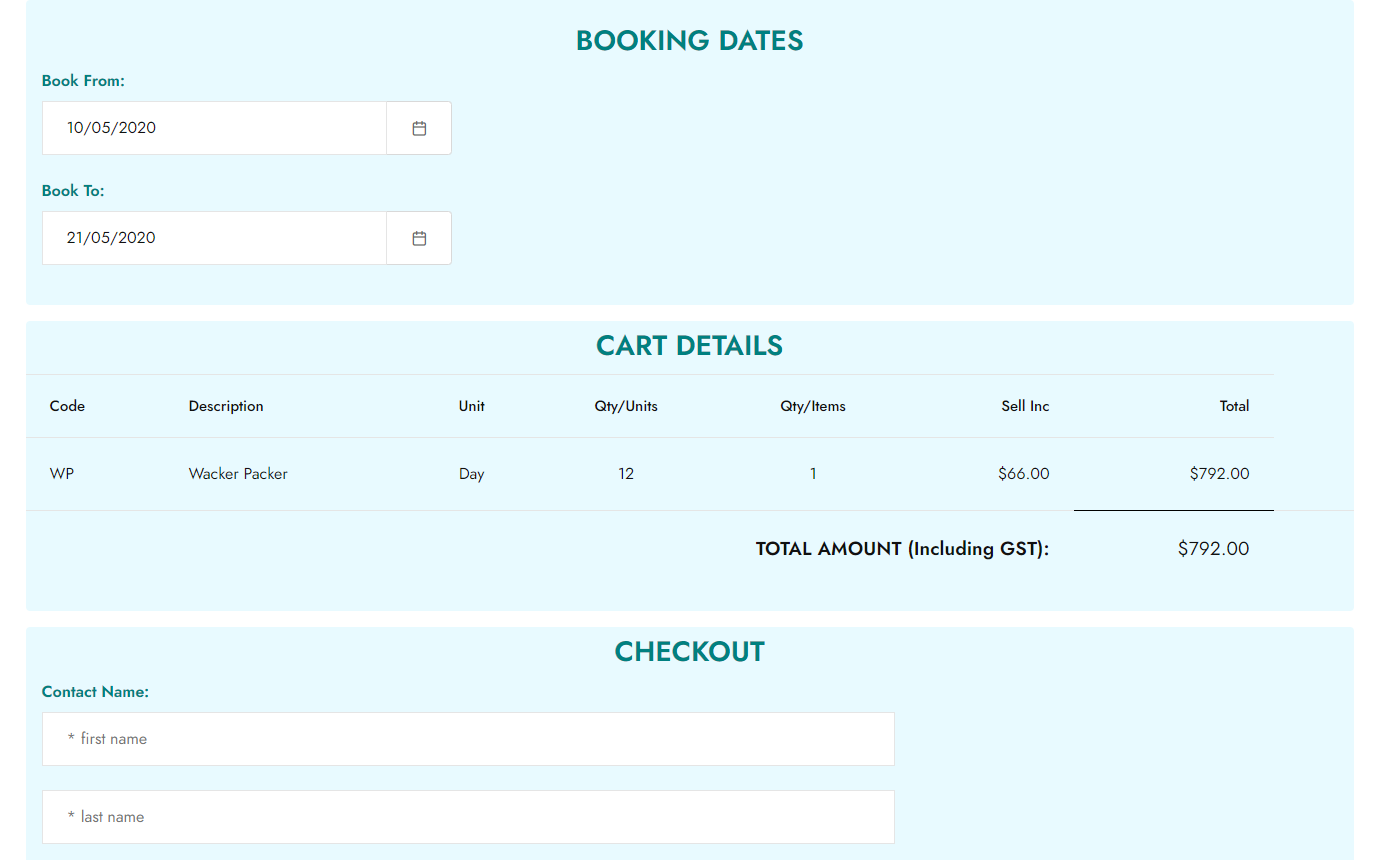 3. Authorisation for deposits
Taking deposits as a rental hire business is essential for protection against loss or damage. By integrating with Pin Payments, HirePOS enables you to charge your customer's card to collect a deposit.
Pin Payments' PCI-DSS Level 1 certification means that customer card details are kept encrypted and secure at all times.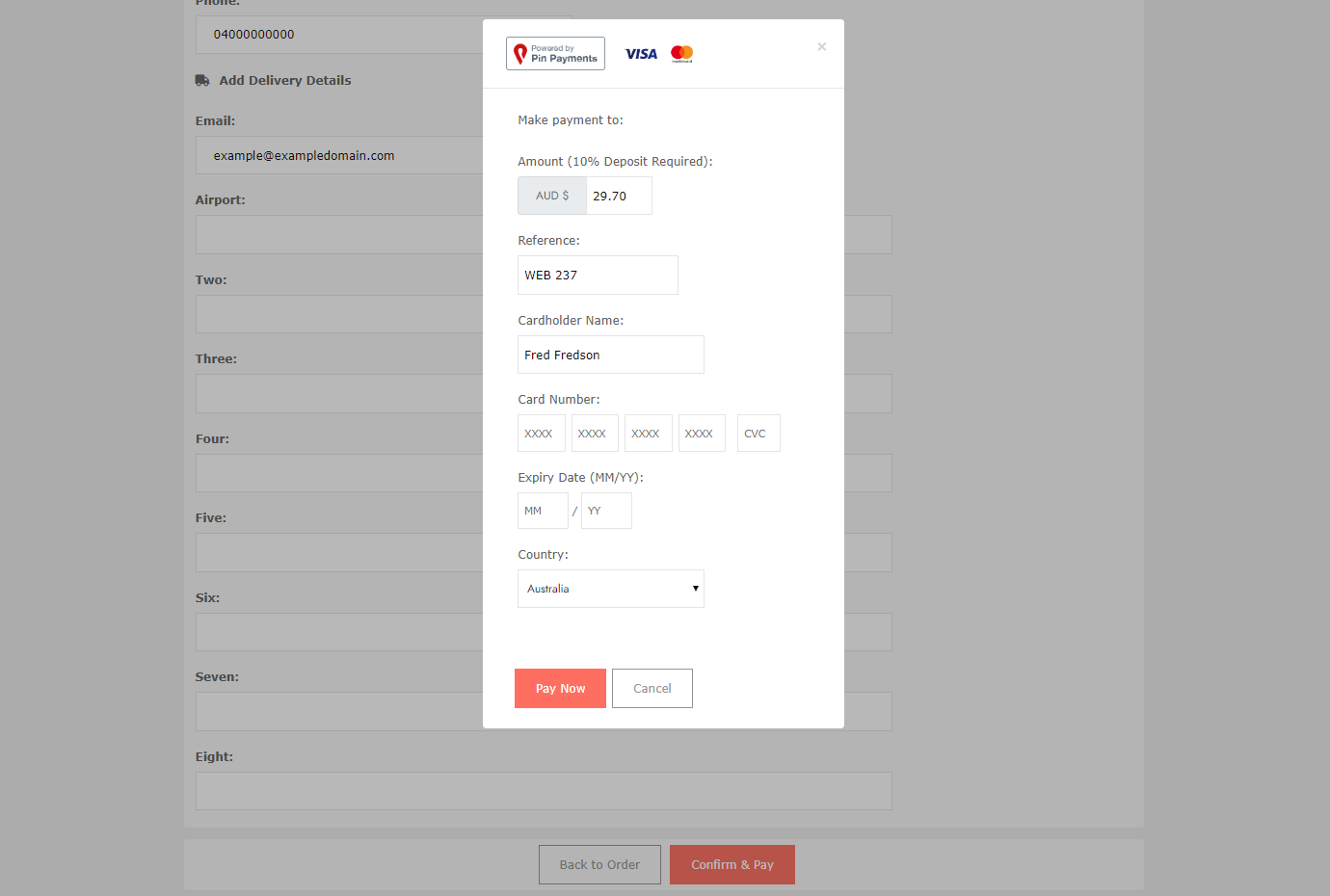 4. Local support for your small business
As well as enjoying these key payment features via the integration, you can count on premium service for your hire rental business. Just like Pin Payments, HirePOS offers local support via phone or online. That means help is at hand, if and when you need it most.
We chose Pin Payments as our payment platform as it came highly recommended by our clients. The fact that Pin Payments is locally based means we can promise the same high level of support that our customers expect. Our shared commitment to outstanding service makes this a great partnership.

Shayne Cooper, CEO, HirePOS
Get started free today
You can get started with a free trial of HirePOS and try all features for 30 days. That includes payment features via the Pin Payments integration.