It's no secret that being a Small and Mid-sized Business (SMB) owner means constantly juggling many tasks at once. That's where smart automation solutions come in, doing everything possible to help businesses manage their daily agenda with more efficiency.
There are many areas of improvement. According to recent findings, 75% of Australian SMB owners are struggling with business management and more than half have serious cash flow issues. The situation is not expected to improve with the ongoing health crisis. Synder was developed to help businesses tackle this problem.
What is Synder?
Synder is a smart bookkeeping automation tool helping SMBs synchronise ecommerce and payment platforms with Xero and QuickBooks. Transactions are recorded with maximum details allowing for easy bank account reconciliation, categorisation, and reporting. Payments are applied to existing invoices, fees and refunds are properly accounted for, and advanced settings are available to fine-tune the process even further.
As a result, your bookkeeping is in great shape, up-to-date, and comprehensive.
4 common bookkeeping issues
Accounting issues can have a negative impact on the overall business productivity, revenue, and its use of resources, resulting in poor cash flow and management problems. Pin Payments is aware of these challenges and has recently partnered with Synder to help business owners better manage their finances with an exclusive free plan for existing Pin Payments merchants.
1. Time consuming manual data entry
If you or your bookkeeper record your business transactions in Xero or QuickBooks manually, human error is almost unavoidable. Errors in individual transactions lead to issues in cash flow statements, balance sheets, and income statements. Reports such as these are crucial when making important business decisions, and your cash flow depends on them.
Besides errors, another problem with manual data entry is that it takes up a huge amount of time and resources, which many small businesses simply don't have. In order to be well-prepared for tax season, it's necessary to properly record all sales and business expenses. Fulfilling these bookkeeping tasks properly takes hours a week if done manually.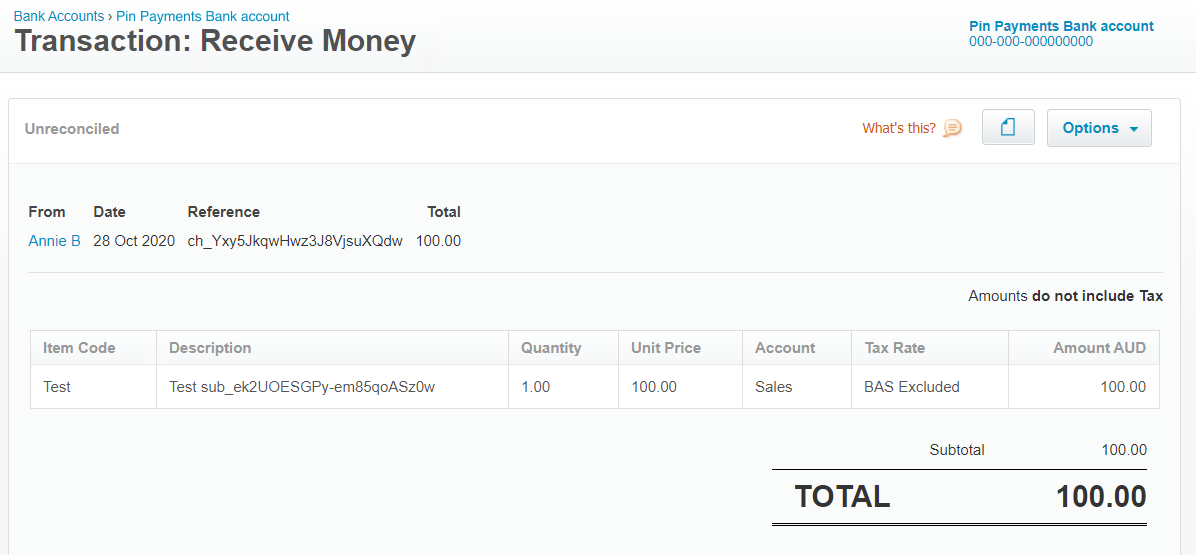 Solution: Bring in every single transaction
Set up Synder to automatically bring in your Pin Payments data into Xero or QuickBooks Online to make sure that every transaction (be it a customer payment, refund, payout, or a fee paid to the vendor) is accounted for. This is important for accurate bookkeeping with all transactions present and properly categorised.
It's worth noting that keeping accounting records for the fees paid to vendors on each transaction is crucial for maintaining a correct reconciliation process, and successful tax reporting.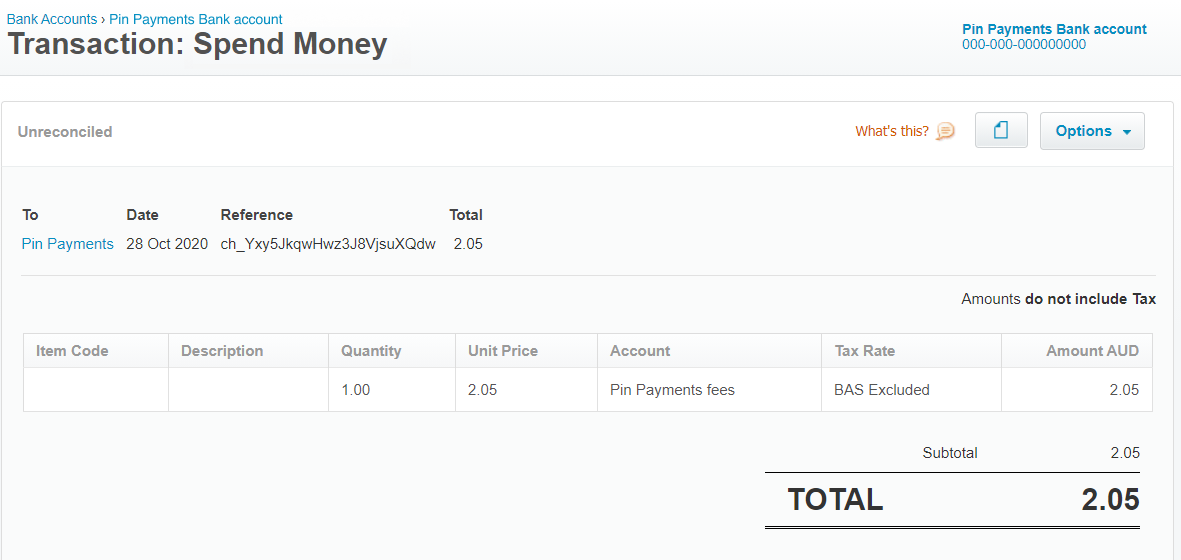 2. Account reconciliation discrepancies
Accounting professionals recommend reconciling your bank account balance with bookkeeping records at least once a month. It's important in order to identify any discrepancies in time to fix them, prevent fraud, and ensure accountability. Due to poor bookkeeping practices, many business owners rarely see a desired zero balance when attempting to perform bank reconciliation. They often end up manually creating records to account for what's missing. This practice can take a lot of time, resources, and influence business accountability.
Solution: Reconcile your accounts regularly with a simple flow
Once you have Synder working for you in the background, bringing the real-time data into your accounting system, you can begin to regularly reconcile your accounts without much trouble. The actual reconciliation will take a few clicks as your real balance will correspond with the bookkeeping records. It will also ensure that you are well-prepared for the tax season, and can spot any irregular activity as quickly as possible.
Learn more about reconciliation in this guide for Pin Payments users.
3. Costly bookkeeping mistakes
Bookkeeping has a reputation for being a very complicated process, which requires precision and accuracy. Mistakes in bookkeeping can end up costing a lot of money, and business owners rightly worry about making sure the data cannot be messed up.
Solution: Utilise highly secure software
Synder protects your data with its two flagship features: duplicate detector and rollback. It means that no duplicates will go through, and you can easily undo any synchronisation you have made with Synder.
You can give yourself peace of mind knowing that all the power is in your hands and your accounting is secured.
4. Overwhelmed with data
Ecommerce businesses are multiplying at an unprecedented rate, but many of them struggle when it comes to business management. Collecting data about products sold, returning customers, and other important insights can become overwhelming.
Solution: Use the power of detail
Properly set up bookkeeping processes give you another benefit that is often overlooked. Once it's present, you don't need to look for the sales insights further than your sales receipts.
Synder ensures that no important data is lost in translation, bringing customer and product information from Pin Payments into your accounting software, creating all the necessary receipts, and customers/items if needed. It will also be able to find existing customers and products, and if the names are identical, it will recognise them and add new data to existing customers/items in your accounting file. This data can provide crucial insights to business owners.
Being a highly customisable app, if you don't need to record individual items or customer information, you can always adjust Synder settings accordingly.
Getting started with Synder
Sign up for Synder today to synchronise your Pin Payments transactions with Xero and QuickBooks.