If you're a small business owner, you've probably thought about scaling your business at some point, especially in the new year. With the right strategy, team, processes and technology, nothing is impossible. So, if you're thinking new year, new me, here's how our customers Aussie Holiday Stays and ColourSpace scaled their business.
Aussie Holiday Stays expands nationally
Amanda Walker founded accommodation booking platform WA Home Stay in 2018. She envisioned a localised platform that offered cheaper booking fees, lower commission rates and listed council-approved accommodation. Fast forward 4 years and that is now the national booking platform Aussie Holiday Stays.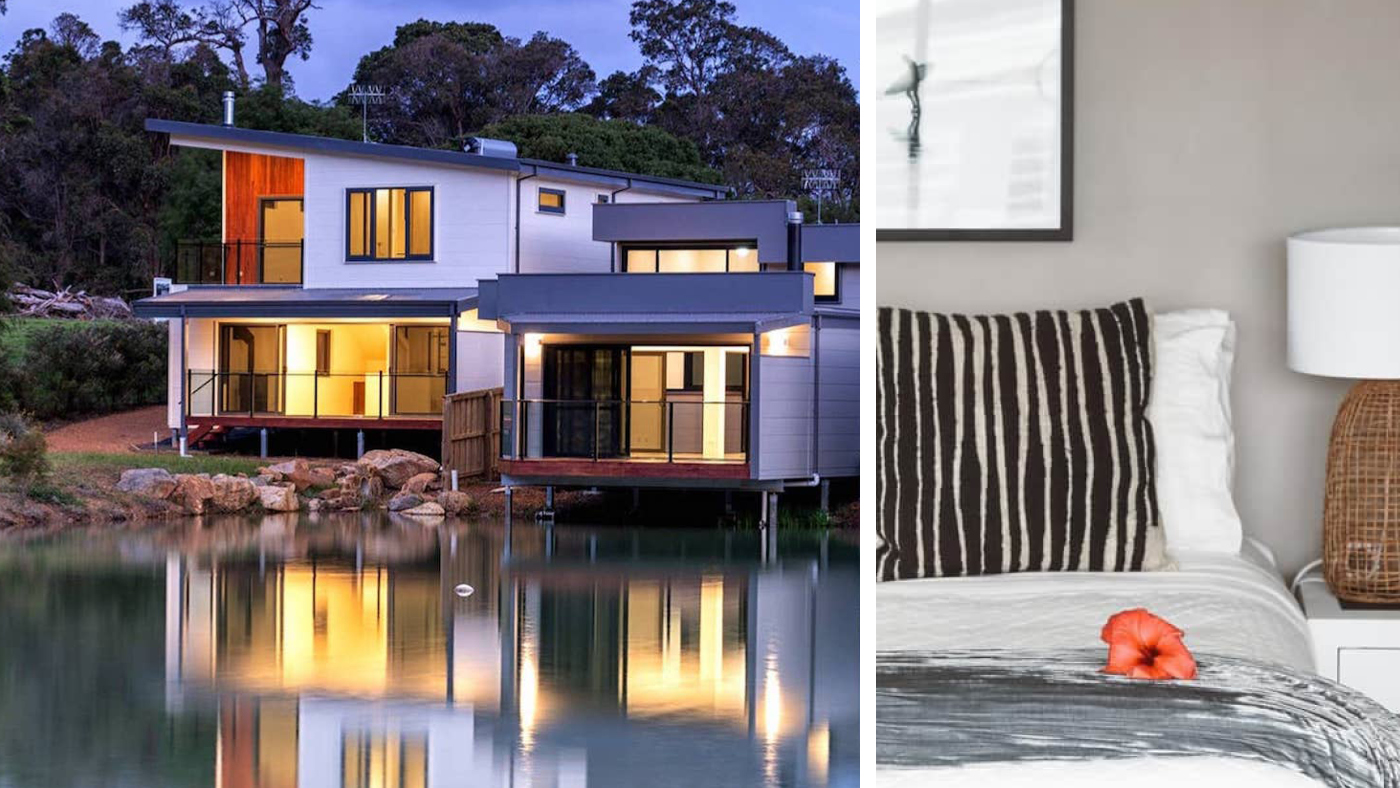 Amanda realised the business was ready to scale following a successful affiliate marketing campaign. In order to grow her business nationally, she searched for developers who could help create a platform for her business. She landed on the idea to first conduct tests through website cloning — a method often used to for website testing without affecting the live site. For her, this was a cost-effective way to examine what she needed to improve her website to facilitate more listings and bookings.
"For our minimal viable product, we stumbled across a clone site service in India. We conducted initial website testing and had someone list their property on the clone website. That resulted in a reservation, and that was an oh my goodness moment. If we can do this based on our clone website, there is potential here to take this further."
After a second website iteration, Amanda was ready to go national in early 2022.
Amanda says that scaling has much to do with learning by doing, so start small and always test your market's acceptance to your product.
"To me, ​scaling means building a profitable national business and then replicating it in markets internationally. If we can do it sustainably and profitably in Australia, we can replicate it in different countries," says Amanda.
ColourSpace scales by finding the right market fit
ColourSpace is a social enterprise with a mission to change how people engage with art. They curate and deliver fresh art to workplaces around Melbourne and parts of Sydney every three months. Their work not only creates dynamic workplaces, but also opportunities for local artists.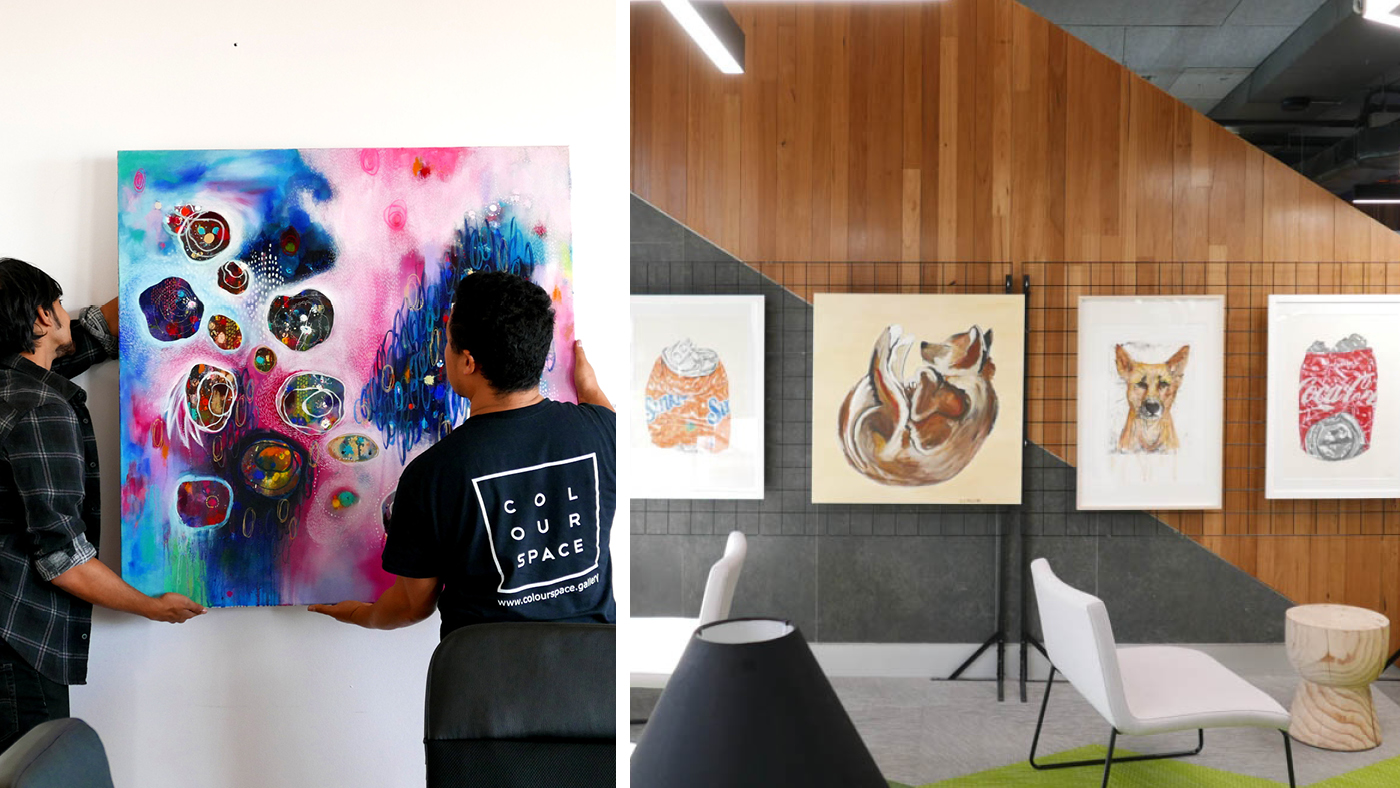 ColourSpace launched in 2016 with two clients and 10 artists. Today, they've hit a milestone of 200 artworks on display, with a network of 300 artists.
For ColourSpace founder Scott Ko, scaling involved finding product market fit. Once the business took off, Scott ensured he spoke to his customers and understood their product needs.
"ColourSpace was always designed to be scaled. That's why I didn't consider going residential or organising just events. I didn't see that as particularly scalable. Working with an office that subscribes to our artwork is iterative, and I can think about scaling that. After the COVID-19 pandemic, we had a boom in clients because all of a sudden businesses understood we are not interior designers. We come in and create these vibrant spaces.
"We've done the hard yards of knowing who to speak to, what our processes and margins are, cost of delivery and onboarding rates. We think a lot about whether this effort allows us to build that pipeline and infrastructure, or is it a once-off opportunity. If it's a once-off, it's still fine. But is it aligned with where we want to go? That's how we've approached scaling," he shares.
To Scott, a former management consultant, scaling simply means a system ready to take in more similar work and not just more work.
"Time and money are limited. We can afford to run only three experiments, so we better know which experiments we will invest in. If we don't know that, then we're not ready for scale."
Think you're ready to scale? Here are some tips from our experts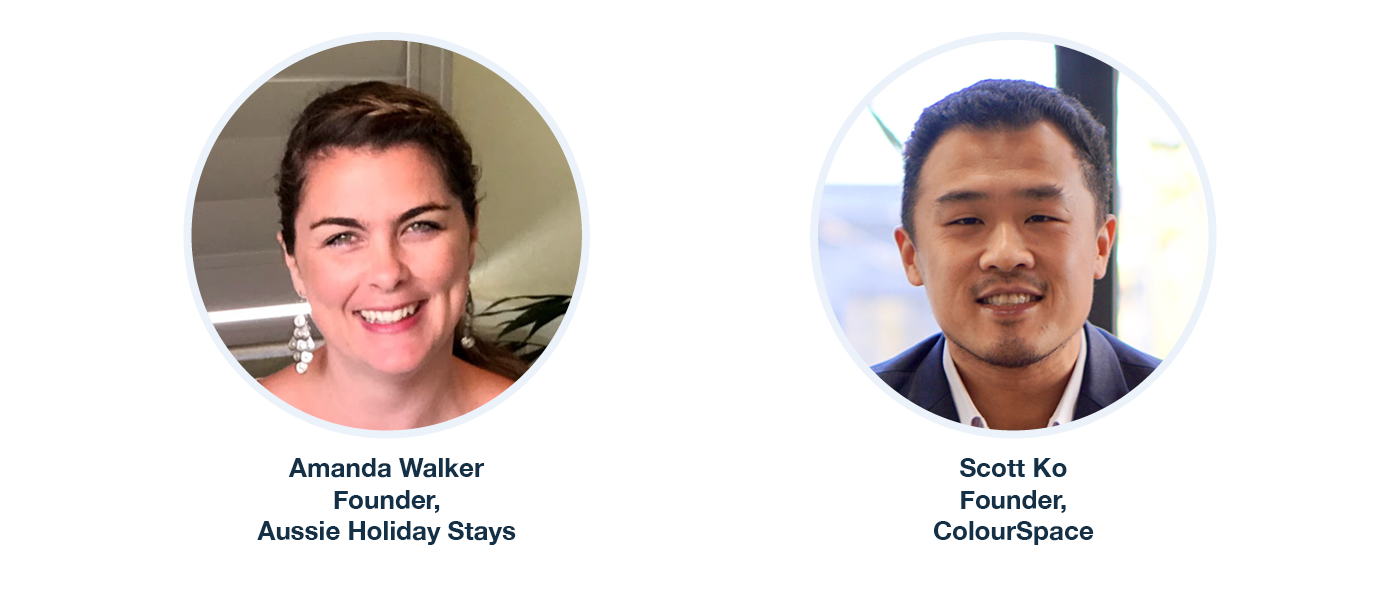 Embrace imperfection
"Get out there and start and see if it works. Don't worry about making mistakes; everybody does. If people can see that you're authentic, that goes a long way. So just be honest and be okay with the fact that you don't know everything and keep learning." Amanda Walker
Understand your business purpose
"Understand why people buy from you. A business might be able to bring in $50,000 from one place and $80,000 from another. But if there's no understanding as to why that business came about, then that business is not in a position to scale." Scott Ko