We're excited to announce an integration with the global ecommerce platform Ecwid by Lightspeed. Our aim has always been to build modern solutions for small businesses who need to accept payments online and be on a level playing field with local and overseas competitors. Ecwid by Lightspeed is the ideal ecommerce solution for businesses selling for the first time or looking to grow their online presence.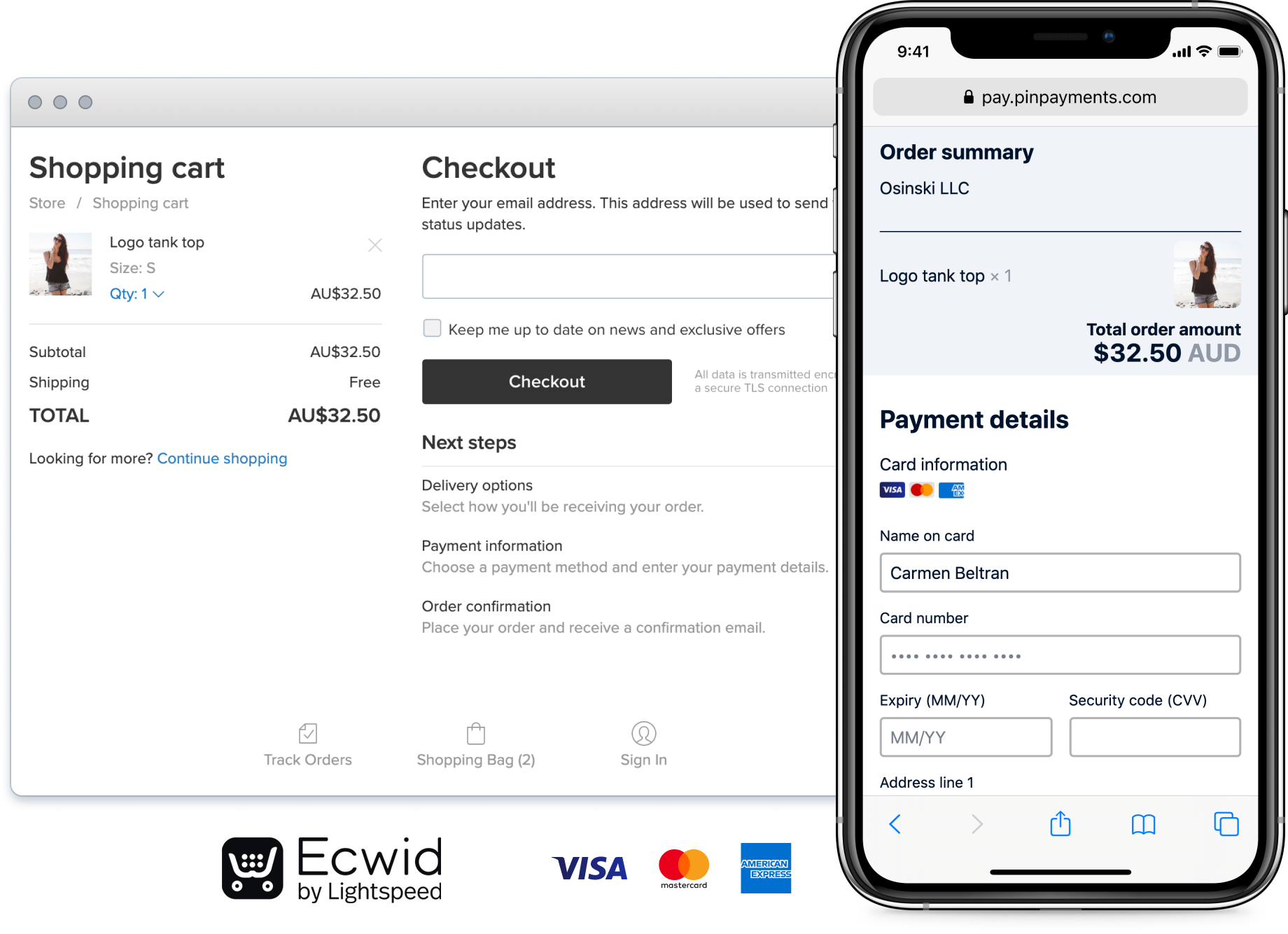 What is Ecwid by Lightspeed?
Ecwid by Lightspeed is a leading choice for small business merchants to set up a store and start selling quickly. Supporting more than 200,000 small businesses worldwide, Ecwid by Lightspeed will provide users with simple, customisable design tools. There is no upfront cost, and Ecwid by Lightspeed tiered pricing allows businesses to scale up when ready.
Small business owners will be able to create a new online store from scratch in just 5 minutes, or easily add an online store to their existing website, with technology that instantly mimics their current design. No coding or software installation required.
For mature ecommerce businesses, there's no need to abandon your existing site—Ecwid by Lightspeed can be added virtually anywhere you have an online presence. You have the freedom to operate multiple online stores, including on your website, social media channels, and mobile devices. For those who have an existing ecommerce business, you can easily migrate your store to Ecwid by Lightspeed. If you have an existing Pin Payments account, you can just enter your existing API keys into your new Ecwid by Lightspeed store.
Why Ecwid by Lightspeed?
We've seen an uptake in online sales for businesses—ease-of-use and minimising costs with low transaction fees are essential in our rapidly changing, global economic environment. But for many small business owners, selecting an ecommerce platform can be daunting.
That's why we're very excited to announce our partnership with Ecwid by Lightspeed, who, from our research, is the leader in their space. With Ecwid by Lightspeed and Pin Payments, Australian businesses will have access to the same tools as their competitors and remain in the best position to achieve success and growth.
Getting started with Ecwid by Lightspeed
Sign up for an Ecwid by Lightspeed Starter account with Pin Payments and start selling online. You don't need a web developer or technician—but if you need support, drop our friendly team a note.