Online forms have transformed the way businesses interact, communicate and gather information. In our increasingly digitised world, they serve as the gateway to seamless data collection, efficient communication and streamlined workflow processes that include online payments.
From surveys and registrations to feedback and applications, online forms have reshaped the landscape of information exchange, enhancing accessibility, convenience and overall user experience.
Australian-based online form builder Snapforms is doing exactly that — enhancing the user experience of local industries — by offering an easy-to-use but seriously powerful customisable online forms solution.
Snapforms co-founder Tim Wilson says the platform was designed for businesses to easily create online forms using their drag-and-drop feature or pre-built templates provided — and start using them in a matter of minutes.
For the most part, it's about turning an offline process into an online one. We've created Snapforms in a way that allows businesses to focus on the information that matters and create effective forms. Being an overall form builder, Snapforms also captures data across the spectrum. And because every industry has forms or the need to collect data internally or from customers, we are industry agnostic.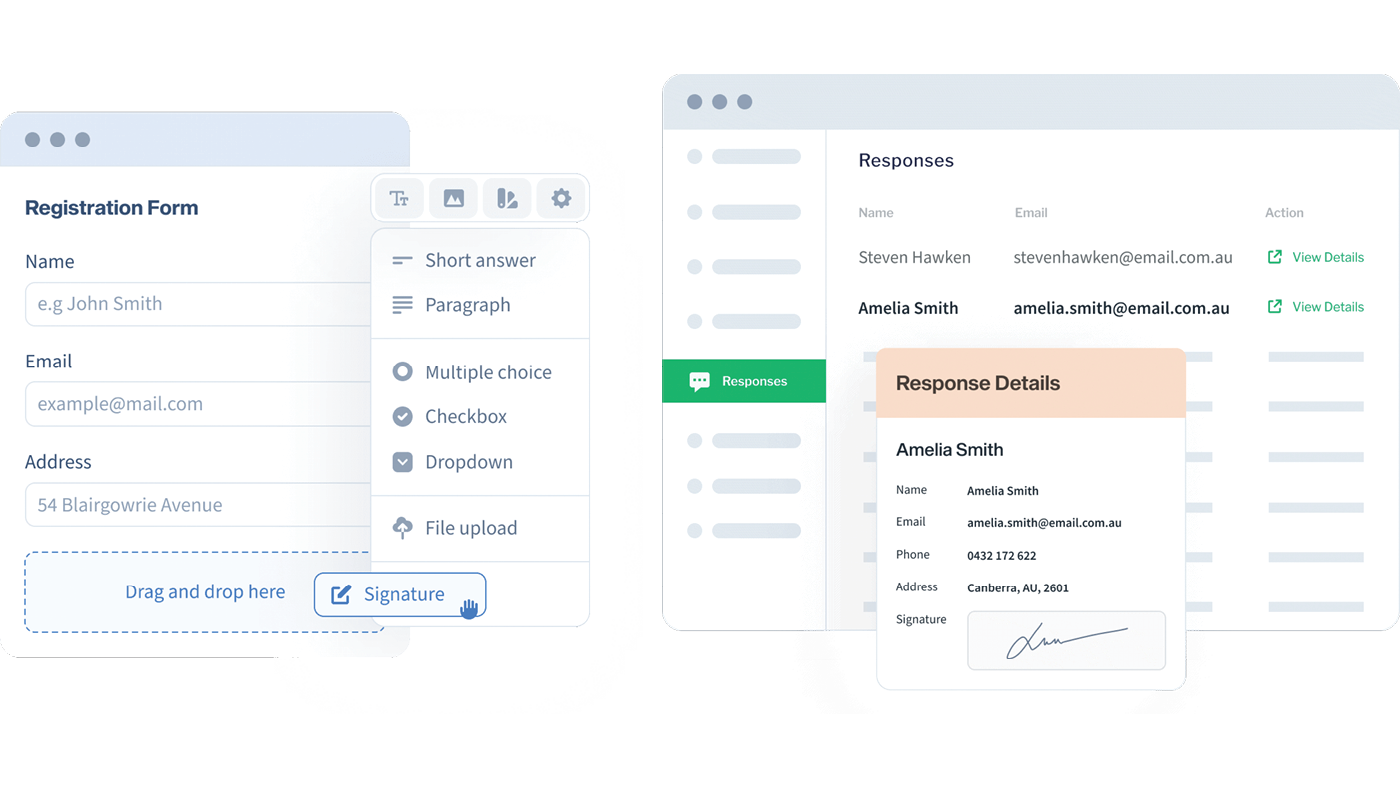 Embedding payment collection comes easy too
Not every business is the same – and Snapforms' integration with Pin Payments has enabled businesses to build an online payment experience tailored specifically to their needs. The flexibility of the Snapforms solution means you can build forms for almost any scenario. Some examples include:
Online payment of invoices
Course enrolment forms
Food order forms
Tour bookings
Training registration
Donations
Kindergarten enrolment forms are a popular one. This traditionally involves multiple forms asking for a child's history, address, etc. Parents would fill out those forms, drop them off in person, and the kindy would process it before asking for prepayments. This often results in cheque payments or online payments using a separate process.

Snapforms streamlines that whole offline process. The enrolment and payment are all included in the one online form. That form can then be embedded on a website, or sent as a link to your phone. That's one example in an industry of many examples where payment is included in the online form process. Be it ordering a T-shirt, enrolling kids in school, or booking their activity tickets. Our integration with payment providers like Pin Payments enables the easy collection of these payments when a form is submitted.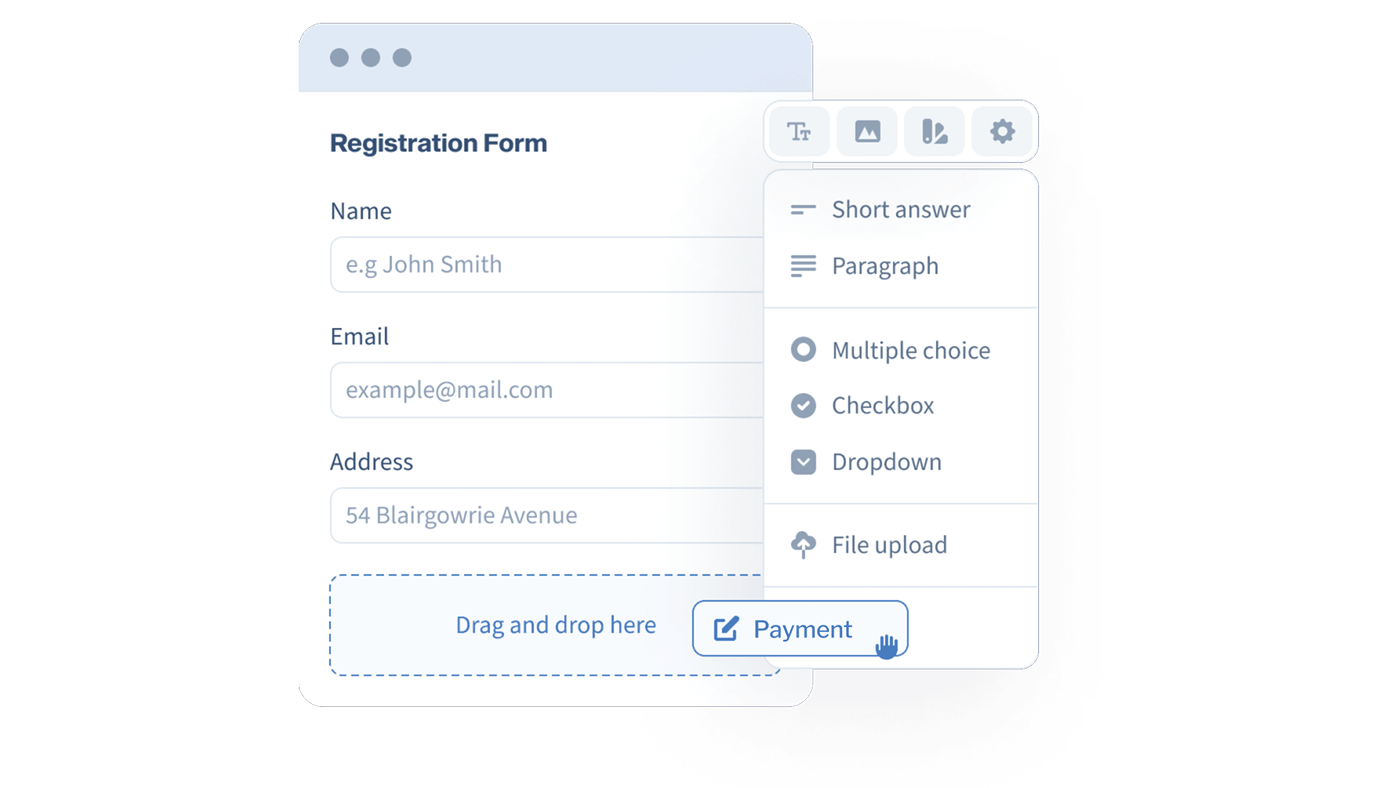 Accessibility and data privacy the tenets of Snapforms
Snapforms has established a reputation for being a safe and secure platform, adhering to the Australian Privacy Principles. Being an Australia-based company, Snapforms hosts all of their data onshore, giving them data sovereignty. This has led to many Government agencies and Healthcare organisations relying on Snapforms' service.
They make up 80% of our user base. The government mandates their data be stored onshore and never leave Australia. That's our priority as well — privacy of data and making sure it's secure.

At the end of the day, every form provider has a form builder, and they're all relatively similar. But ease of use and data privacy are our tenets and differentiators
Integrate Snapforms and Pin Payments
Being Australia-based, both Snapforms and Pin Payments are the perfect solution for elevating local businesses that want to improve their processes and collect information from customers with ease. Find out how to set up the integration here.