Scheduled payments are increasingly driving small to medium businesses. Whether it's a membership, a subscription, an invoice, or an instalment payment — scheduled payments are here to stay. When operated well these types of payments can mean assured cash flow, predictable earnings, and closer customer relationships for businesses. However without purpose-built systems, managing scheduled payments can become a drag: lots of extra administration, missing payments, and — worst of all — upset and lost customers. Scheduled payments can have the most impact on a business's relationship with its customers, so it's important to get them right!
That's why Pin Payments have recently integrated with Paypa Plane to bring better scheduled-payment management to Pin Payments account holders (along with some serious alliteration opportunities).
Paypa Plane's software is designed specifically to ensure that scheduled payments run on time, that any missed payments are handled automatically, and importantly — that payers have the best possible experience in managing their payments. This is so important to get right because payers are the lifeblood of businesses, and they are so often overlooked when it comes to payment services.
Paypa Plane is the only software in the market that provides a linked business — payer account system. This allows businesses to send payment requests to their customers, securely captures consent to pay (along with payment details), and then allows that payer to manage those payments as the agreement continues (no more phone calls about changing payment days, or switching credit cards etc. - that can all be done by your payer in their own time).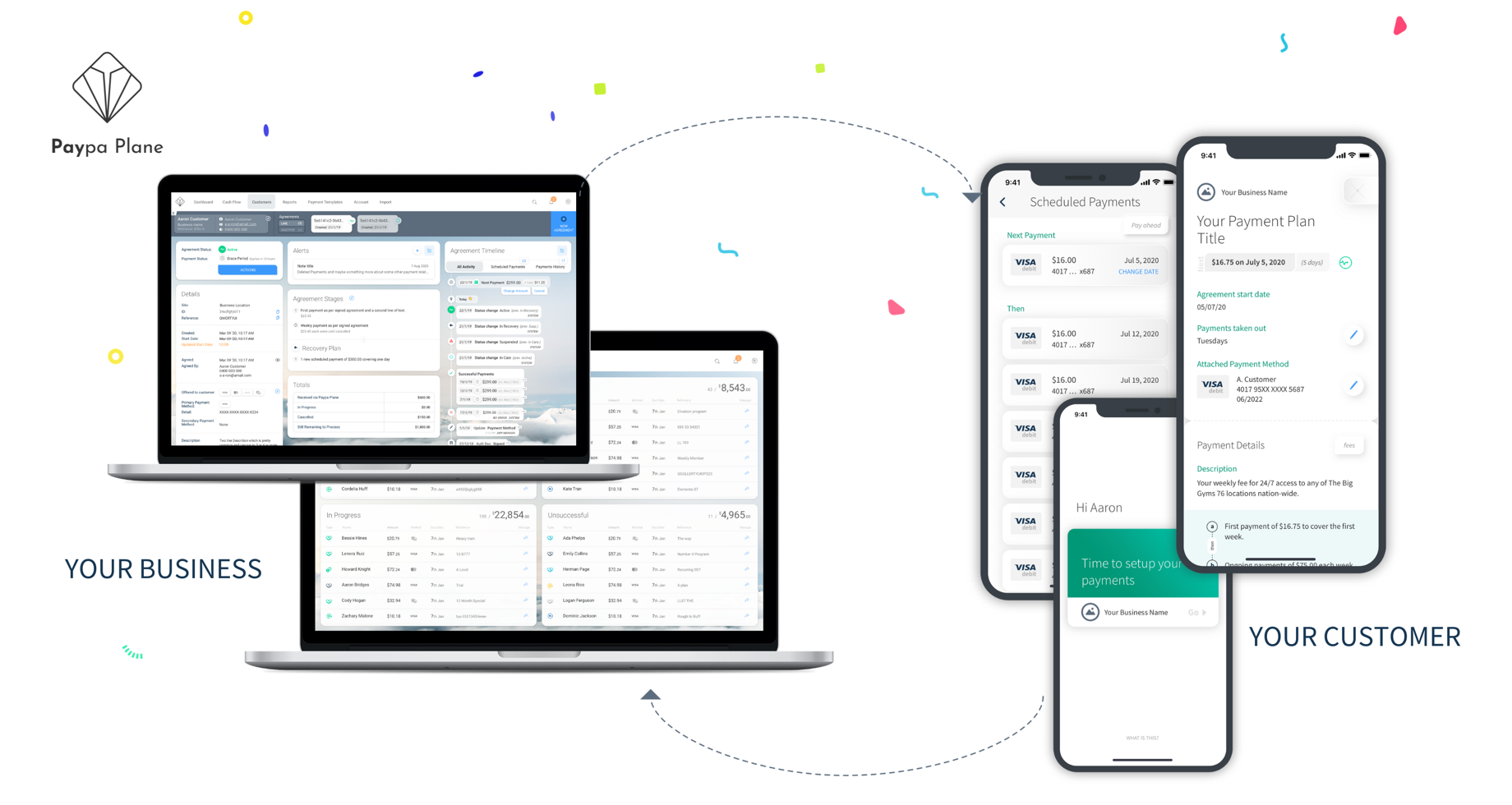 This self-management means an unburdening of admin for the business, better customer service, and successful cash flow capture. In fact, Paypa Plane's systems on average capture over 99% of all payments within 72 hours of the original due date, without any manual intervention required from the business (all whilst keeping payers happy and informed)!
Pin Payments' integration with Paypa Plane means that these unique services can be easily linked to existing (or new) Pin Payments accounts. Your business can 'plug' your Pin Payments account into Paypa Plane's software to ensure that your customers are getting the best scheduled payment experience. This integration also means a reduction in admin and customer service burdens, and your cash flow can stay on track with a fraction of the effort usually required.